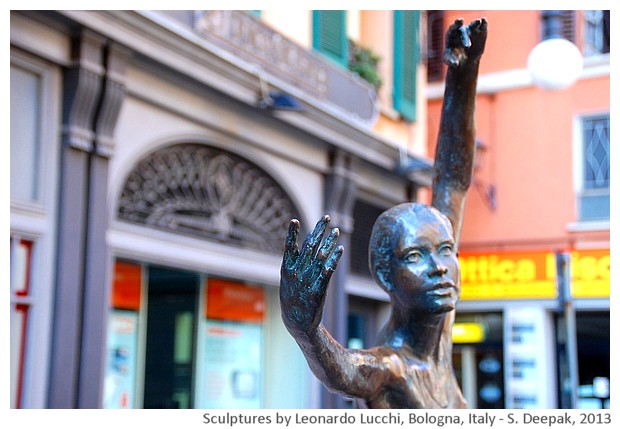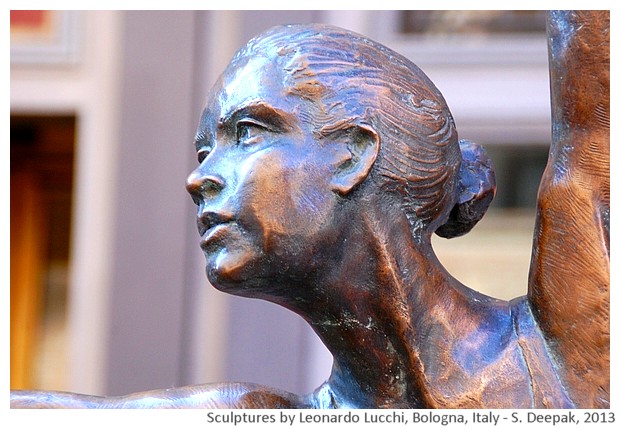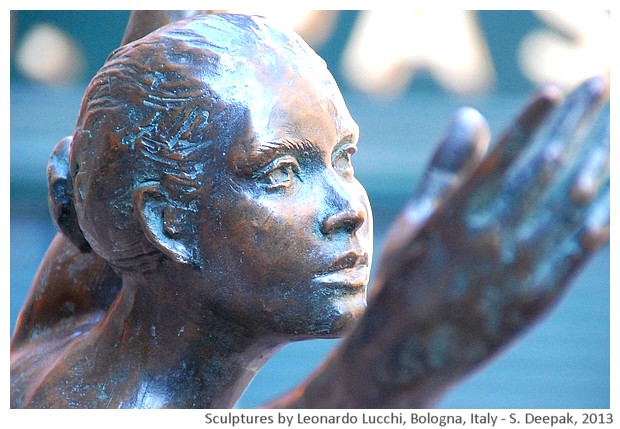 Bologna, Italy: Leonardo Lucchi is a famous Italian sculptor and goldsmith. His sculptures are mostly in bronze. When I look at his sculptures, I feel as if they are persons lost in dreams and flying in the air. Today's images have his sculpture of a girl lost in her dance.
बोलोनिया, इटलीः लियोनार्दो लुक्की प्रसिद्ध इतालवी शिल्पकार और सुनार हैं. वह शिल्पकारी काँसे में करते हैं. उनकी मूर्तियाँ देखूँ तो मुझे लगता है मानो वे सपना देखते हुए मानव हों जो स्वपन में हवा में उड़ रहे हों. आज उनकी एक कलाकृति प्रस्तुत है जिसका विषय है नृत्य में खोयी युवती.
Bologna, Italia: Leonardo Lucchi è un famoso scultore e orafo italiano. Le sue sculture sono spesso in bronzo. Quando guardo le sue sculture, mi sembra di vedere persone perse in un sogno e danno l'idea di volare. Le immagini di oggi hanno una sua scultura di una ragazza persa nella sua danza.
***