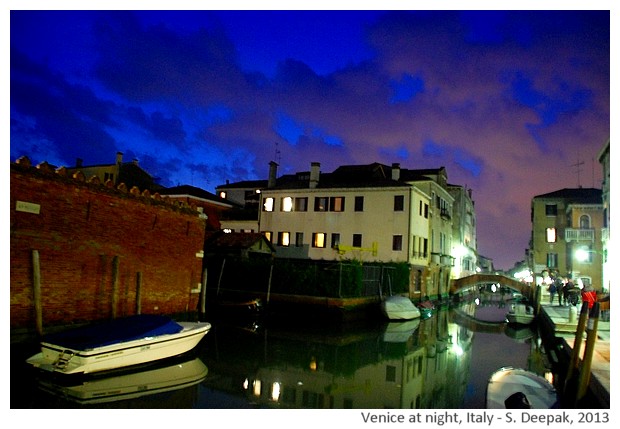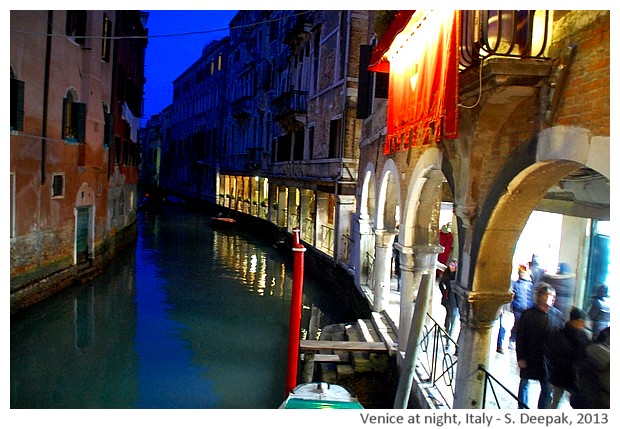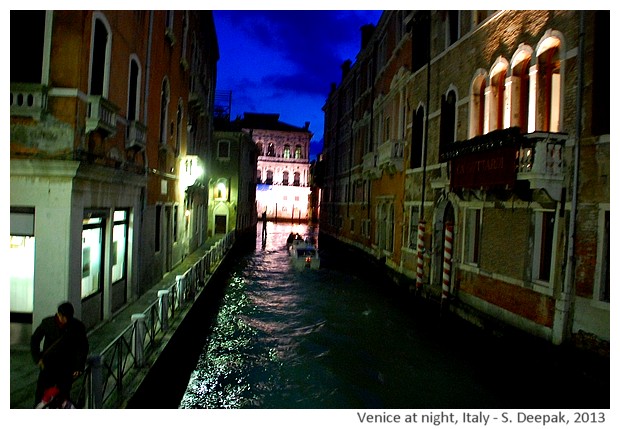 Venice, Italy: As the darkness came, lights were switched on and their reflections were dancing on the water of the city canals. The magic of the night made me feel as if I was not in a real city, but part of a world created by some painter.
वेनिस, इटलीः अँधेरा घिरने लगा तो रोशनियाँ जलने लगीं और उनकी परछाईयाँ शहर की नहरों में चमकने लगीं. रात के जादू से लगा मानो सचमुच के शहर में नहीं किसी चित्रकार की बनायी दुनिया के भीतर चल रहा हूँ.
Venezia, Italia: Con il buio, le luci si sono accese e le loro riflessioni danzavano sulla superficie dell'acqua dei canali della città. La magia della notte mi faceva sentire come non fosse parte di un mondo reale bensì dentro un mondo creato da un pittore.
***