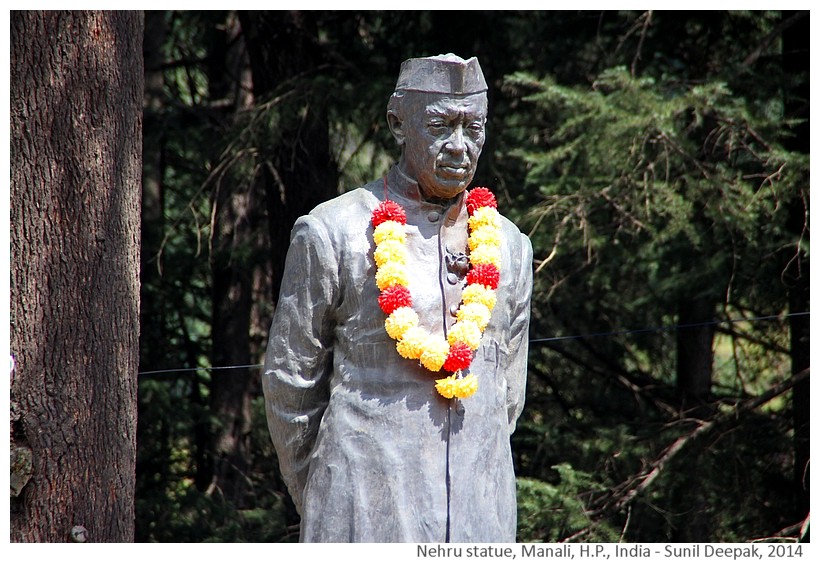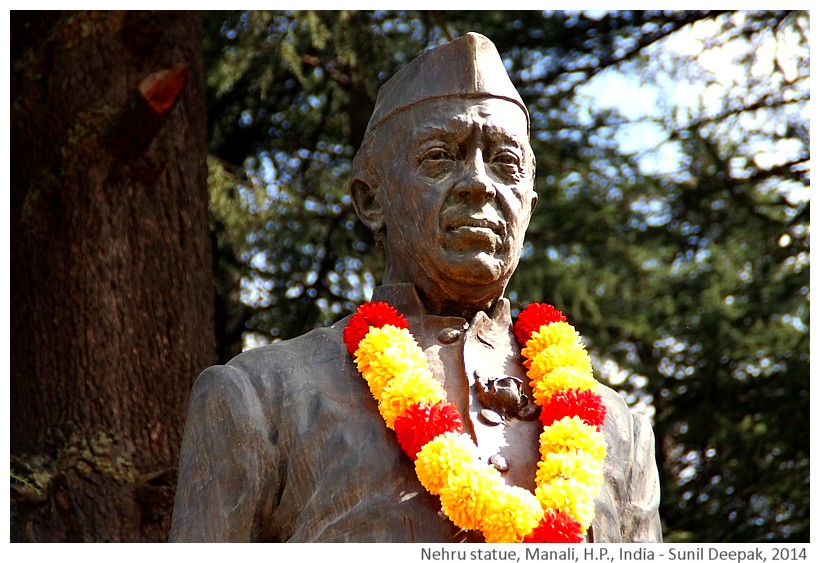 Manali, H.P., India: I had never seen before a statue of India's first prime minister Jawaharlal Nehru. When I saw it, it made me reflect that it is not easy to understand famous persons' significance for the history during their life-times. When I think of those times I feel that the world was much simpler, but probably that is because in the childhood, good and bad seem easy to understand.
मनाली, हिमाचल प्रदेशः भारत के पहले प्रधानमंत्री जवाहरलाल नेहरू जी की मूर्ति पहले कहीं नहीं देखी थी. मूर्ति को देख कर सोच रहा था कि किसी व्यक्ति का इतिहास में क्या महत्व है, यह जानना समझना आसान नहीं, विषेशकर उसके जीवनकाल में. जब उस समय के बारे में सोचता हूँ तो लगता है कि विश्व तब इतना उलझा नहीं था. शायद यह बात उस समय की मेरी उम्र पर निर्भर करती है, बचपन में अच्छा बुरा सब बहुत आसान लगते हैं.
Manali, H.P., India: Non avevo mai visto prima una statua del primo primo-ministro dell'India, Jawaharlal Nehru. Quando l'ho vista ho pensato che è difficile capire il significato storico delle persone durante le loro vite. Quando penso a quei tempi, mi sembra che il mondo era molto più semplice allora, ma forse ciò era dovuto alla mia giovane età, quando siamo piccoli il buono e il cattivo sembrano tutti più facili da capire.
***