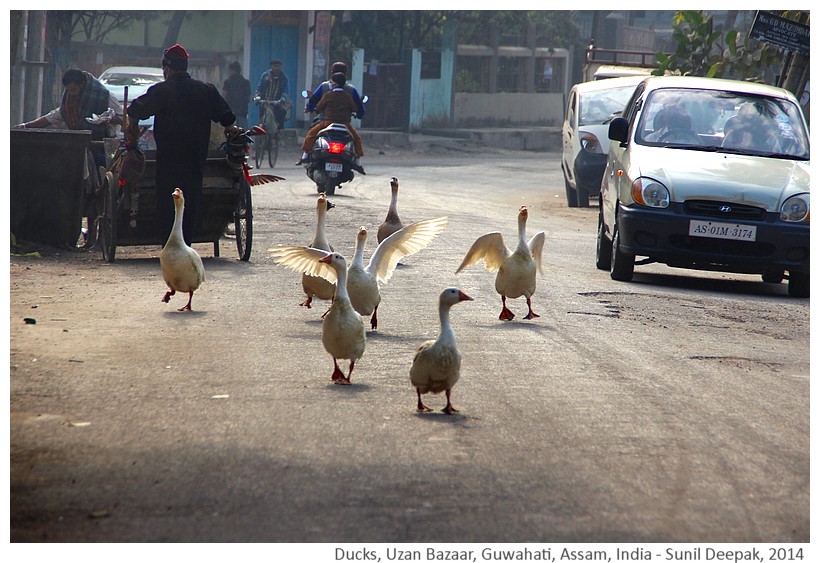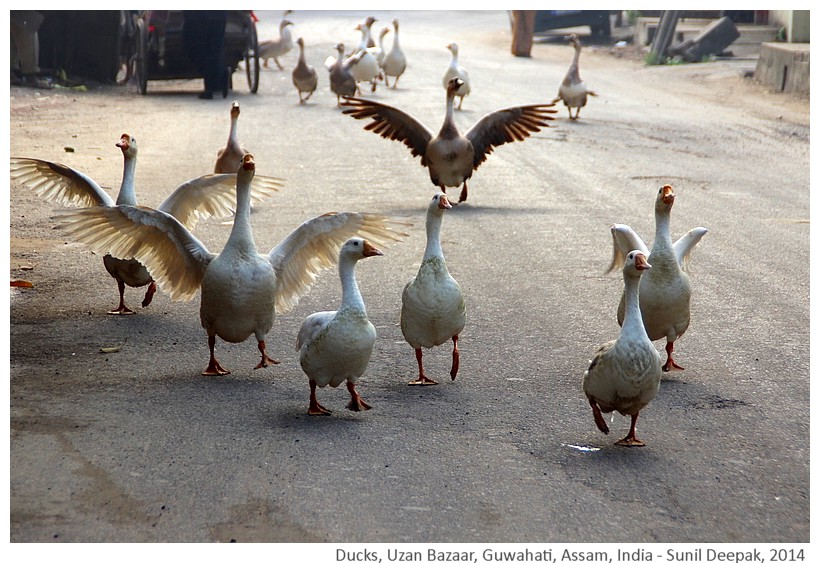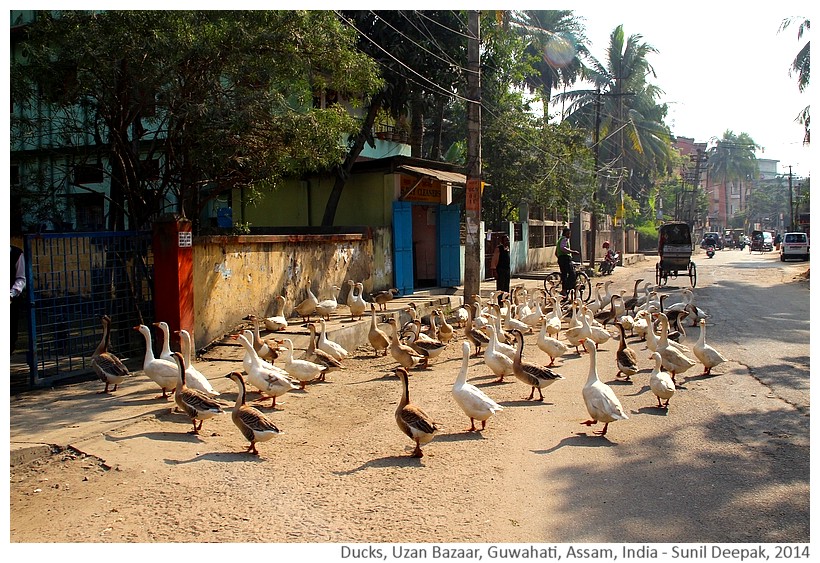 Guwahati, Assam, India: All the ducks came out together for their morning walk, walking fearlessly in the middle of the road. Those with cars, scooters and bicycles, slowed down and tried to pass from the sides, without disturbing them.
गुवाहाटी, असम, भारतः सुबह की सैर के लिए एक साथ निकलीं सारी बतखें, निडर हो कर सड़क पर पसरी हुईं. कार वाले, स्कूटर वाले, साइकल वाले, वाहन धीरे करते, साथ से निकलने की कोशिश करते, बिना उनकी सैर में कोई बाधा पहुँचाये!
Guwahati, Assam, India: Tutte le papere sono uscite insieme per la loro passeggiata mattutina, caminvano in mezzo alla strada, senza paura. Quelli con le macchine, le auto-risciò e le bici, si rallentavano e cercavano di passare ai lati senza disturbarle.
***