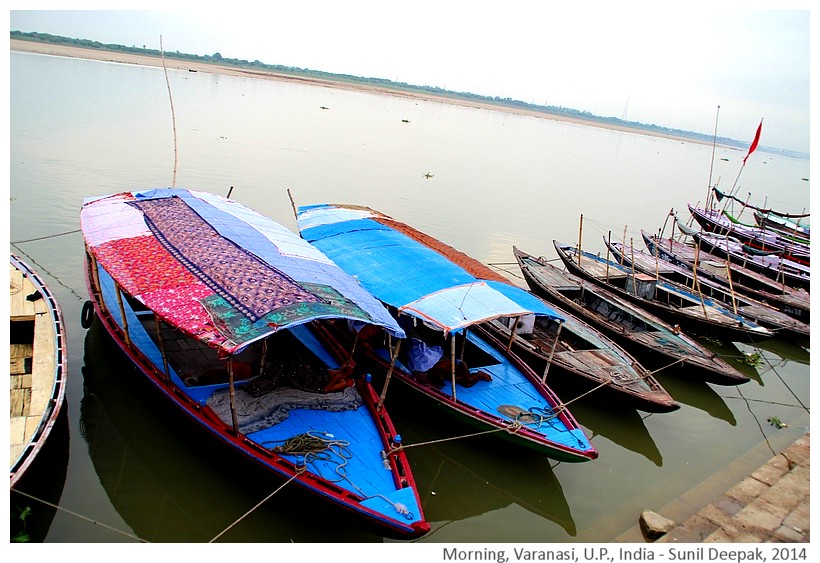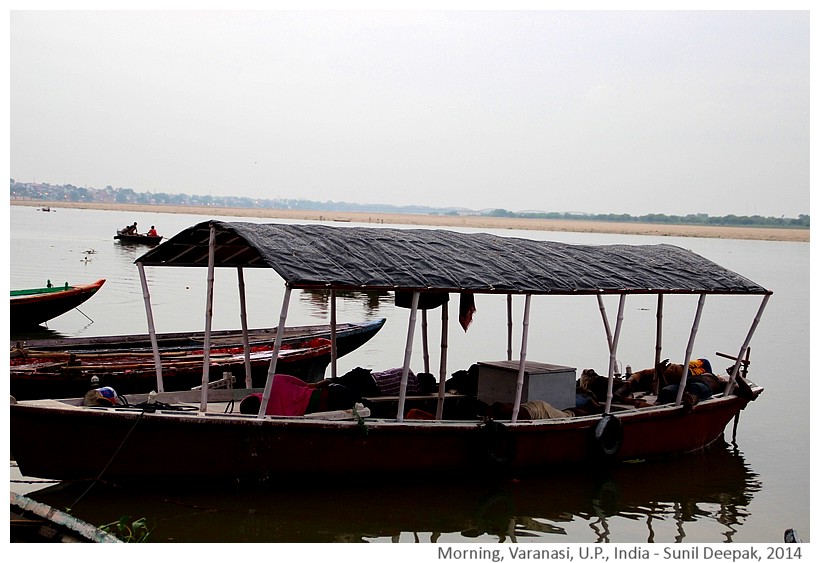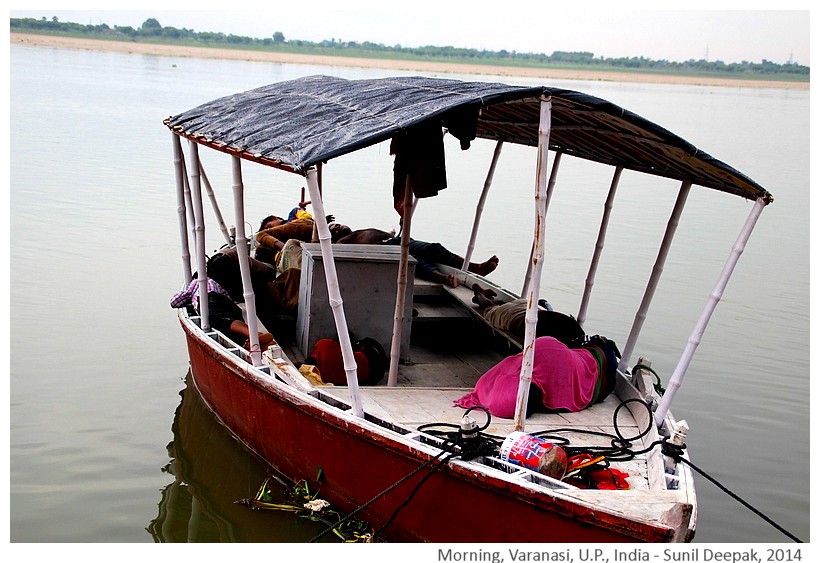 Varanasi, India: Probably the persons sleeping in open boats are as poor as the persons forced to sleep on the footpaths of big cities, but may be in the boat floating on the waves there is a sensation of a mother rocking her child?
वाराणसी, भारतः खुली नाव में सोने वाले शायद महानगरों में फुटपाथ पर सोने वाले जैसे ही गरीब होते हैं, लेकिन शायद लहरों के साथ हिचकोले खाती नाव में माँ की ममता की थपकी होती है?
Varanasi, India: Forse le persone che dormono nelle barche aperte sono povere come quelle costrette a dormire sui marciapiedi delle metropoli, ma che nelle barche sulle onde, vi è la sensazione di una mamma che dondola il bimbo?
***