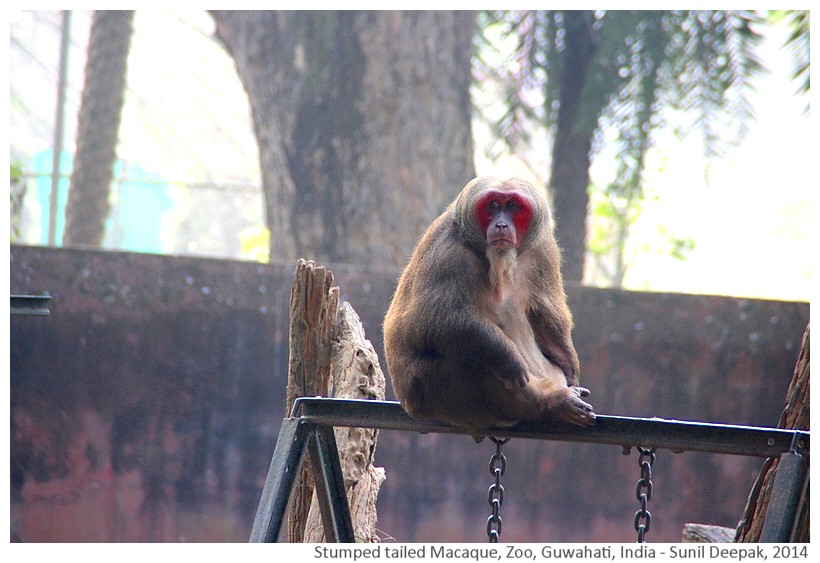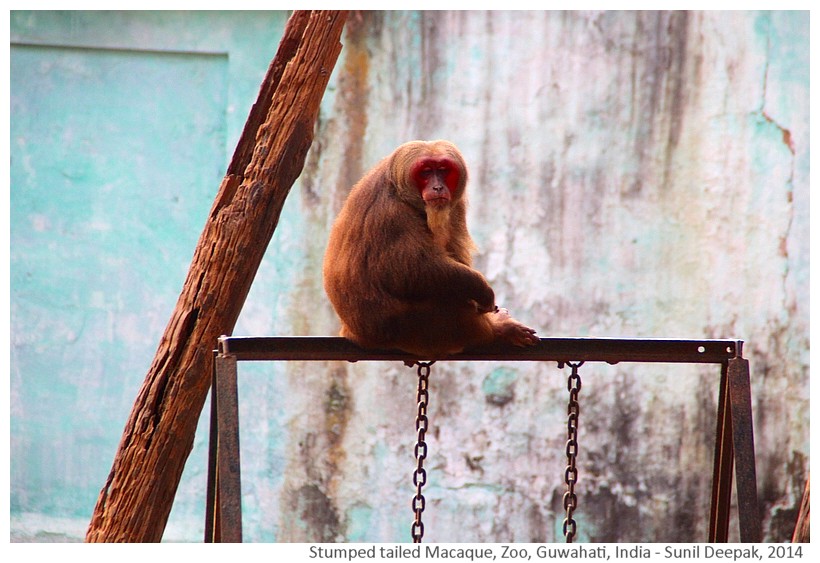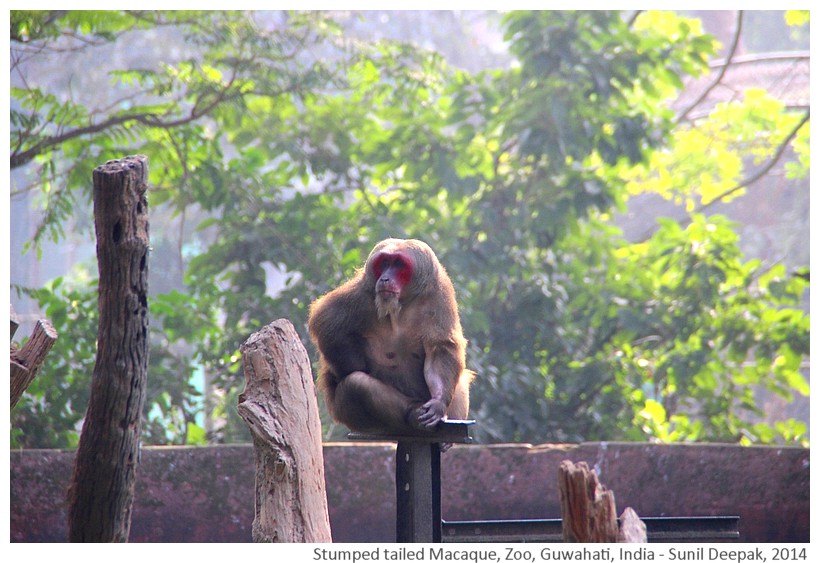 Guwahati, Assam, India: Apes with black faces are called Hanuman apes. However in my opinion, that name suits much more these red faced and a little sad looking apes that seem lost in thoughts like some elderly wise men.
गुवाहाटी, असम, भारतः काले चेहरे वाले बन्दरों को हनुमान बन्दर कहते हैं. लेकिन मुझे लगा कि वह नाम इन लाल चेहरे वाले, सोच में डूबे, कुछ उदास से बैठे, ज्ञानी वृद्ध लगने वाले बन्दरों पर अधिक जँचता.
Guwahati, Assam, India: Le scimmie con le facce nere si chiamano le scimmie di Hanuman. Invece, secondo me quel nome è più adatto a queste scimmie con le facce rosse e un po' tristi che sembrano degli anziani saggi persi nei pensieri.
***