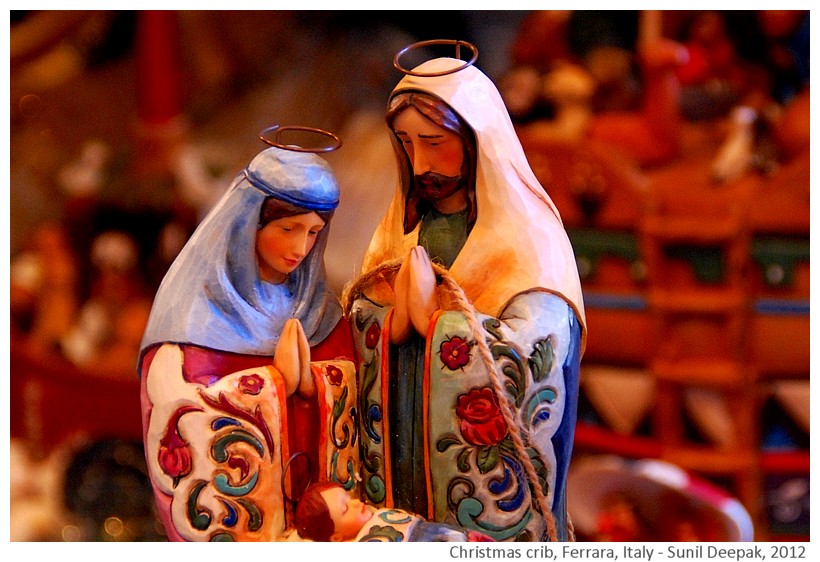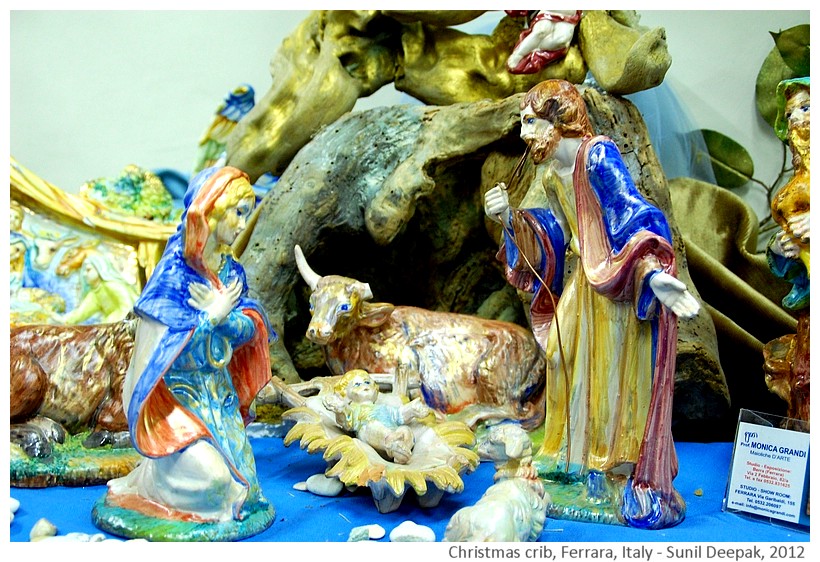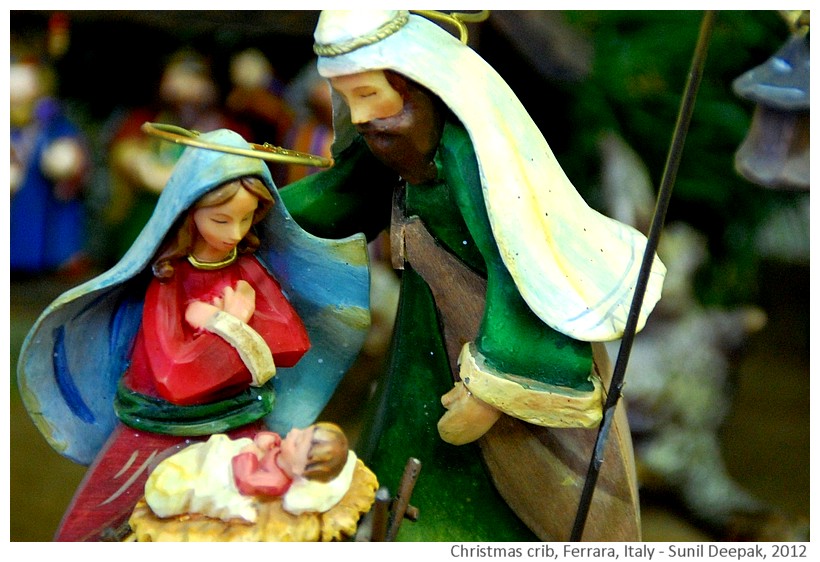 Ferrara, Italy: I can see that christmas tree decorated with blue and white lights. However, this year it is far away and I can only see it with the eyes of imagination. Best wishes of christmas to all of you, at home or far away. Today's images have christmas cribs.
फैरारा, इटलीः नीली और सफ़ेद बत्तियों से सजा वह क्रिसमस का पेड़ दिखायी देता है. पर इस वर्ष वह बहुत दूर है और उसे देखने के लिए मुझे कल्पना की आँखें चाहिये. आप सबको, जो घर के पास हैं या दूर हैं, क्रिसमस की शुभकामनाएँ. आज की तस्वीरों में क्रिसमस की झाँकियाँ.
Ferrara, Italia: Posso vedere quel albero di natale addobbato con le luci blu e bianche. Ma quest anno quel albero è molto lontano e posso guardarlo solo con gli occhi dell'immaginazione. Auguri di buon natale a tutti voi, vicini e lontani da casa. Le immagini di oggi hanno i presepi di natale.
***