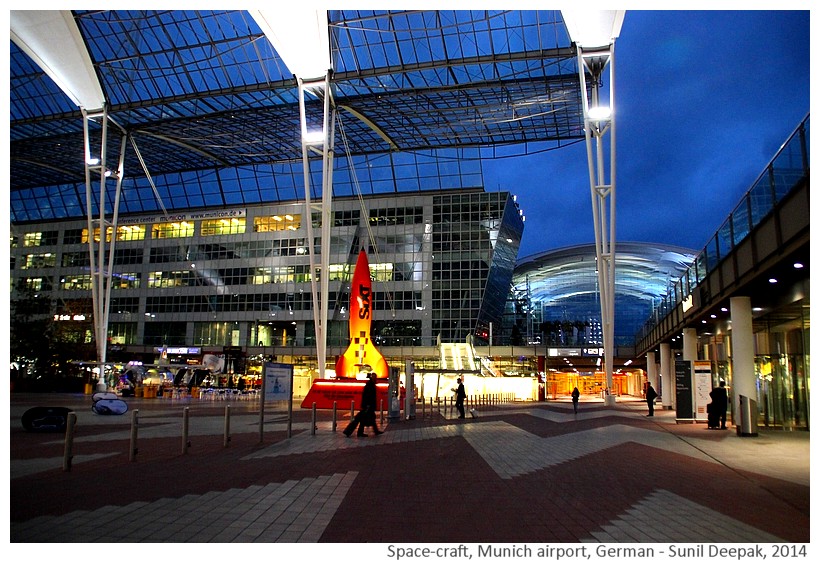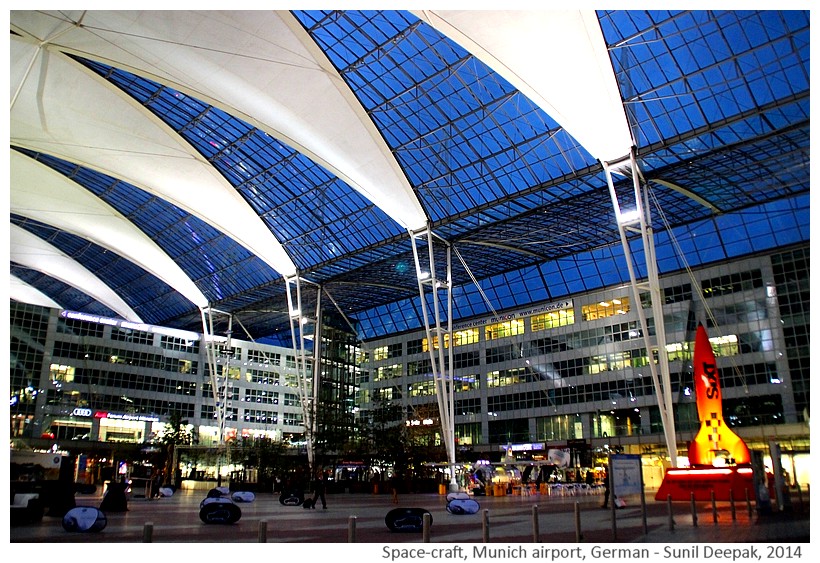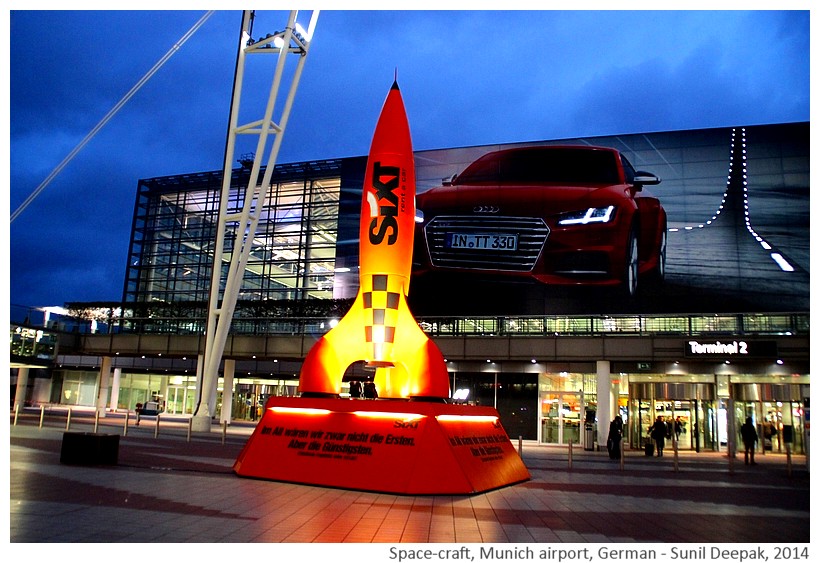 Munich, Germany: Early in the morning as I came out of the airport I saw it - I am not sure if represents a space-craft or a missile! The words underneath say "In somethings we may not be the first but be the last" - this could be a way of saying that Germany does not make missiles?
म्यूनिख, जर्मनीः सुबह सुबह हवाई अड्डे से बाहर निकला तो बाहर यह दिखा - मालूम नहीं कि यह किसी अंतरिक्ष यान का माडल है या किसी मिसाइल का! इसके नीचे जर्मन में लिखा है "कुछ बातों में हम दुनिया में पहले नहीं, अंतिम भी हो सकते हैं" - शायद इसका यह अर्थ है कि जर्मनी मिसाईल नहीं बनाता?
Monaco, Germania: Presto alla mattina quando sono uscito dal aeroporto l'ho visto - non so se rappresentava una nave spaziale o un missile! The parole sotto dicono, "In alcune cose, possiamo non essere i primi, ma essere gli ultimi" - forse questo è un modo di dire che Germania non produce i missili?
***