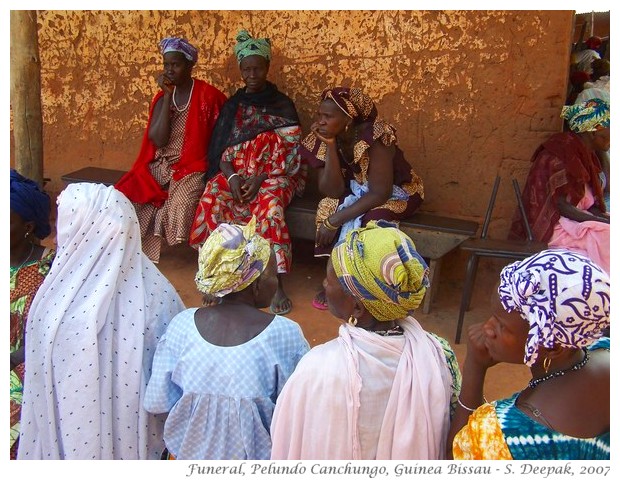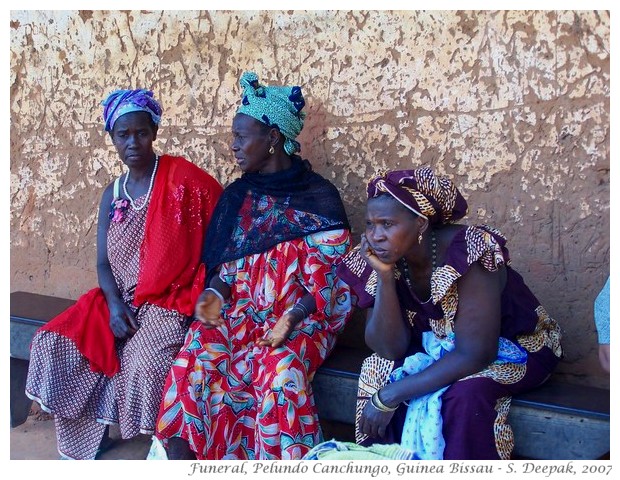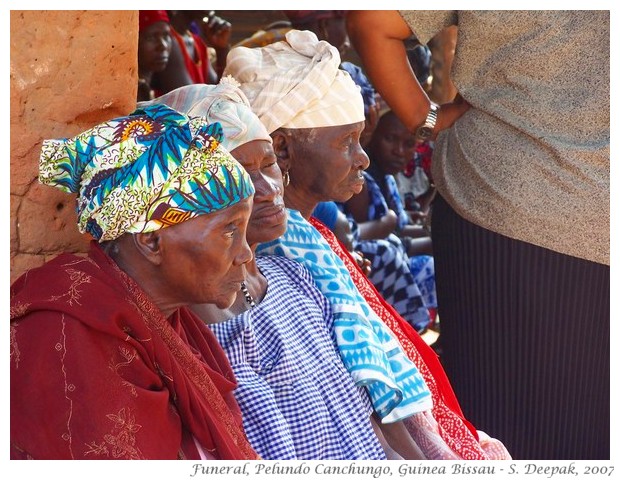 Canchungo, Guinea Bissau: When we reached the village, everyone looked sad. We asked and were told that someone had died and everyone was waiting for the funeral to begin.
कनछुँगो, ग्विनेया बिसाऊः गाँव में पहुँचे तो सब लोग उदास से दिखे. पूछा तो मालूम चला कि किसी की मृत्यू हो गयी थी और उनकी अंतिम यात्रा की तैयारी की प्रतीक्षा में सब लोग बैठे थे.
Canchungo, Guinea Bissau: Quando siamo arrivati nel villaggio, tutti sembravano tristi. Abbiamo chiesto e ci hanno raccontato che era morto qualcuno e che tutti aspettavano l'inizio del funerale.
***