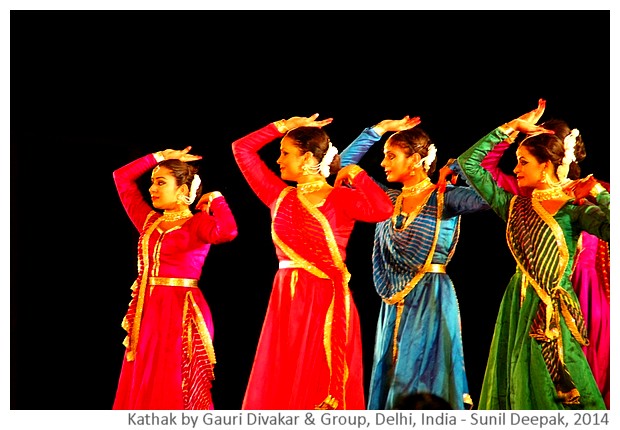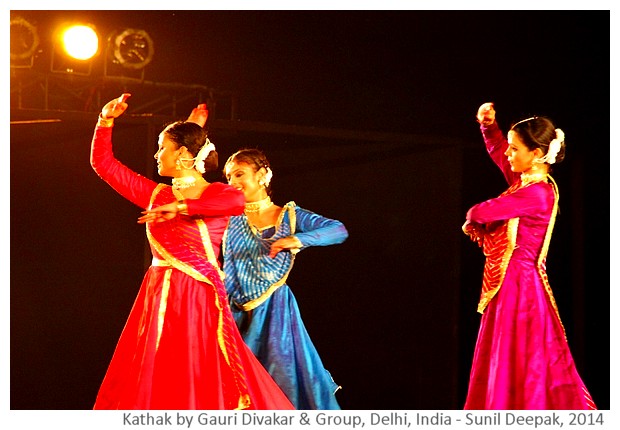 Delhi, India: Since childhood I have seen people learn and practice Kathak dance. Today the dance is still the same, but it seems that in terms of choreography, composition, and use of colours, it has changed. Today's images have the rainbow coloured costumes of Kathak dance by Gauri Divakar and her group.
दिल्ली, भारतः बचपन से ही कत्थक नृत्क को सीखते, करते देखा है. अब देखता हूँ तो लगता है कि नृत्य तो वही है लेकिन कोरियोग्राफी, नत्य न्यास, रंगों का सम्मिश्रण, सबमें बदलाव आया है. आज की तस्वीरों में गौरी दिवाकर और साथियों की कत्थक नृत्य की रंगबिरंगी पौशाकें.
Delhi, India: Dall'infanzia ho visto le persone imparare e fare pratica della danza Kathak. Oggi, penso che danza sia sempre la stessa, ma vi è un cambiamento nel senso della coreografia, della composizione e del uso dei colori. Le immagini di oggi hanno i costumi di Kathak nei colori dell'arcobaleno del gruppo di Gauri Divakar.
***