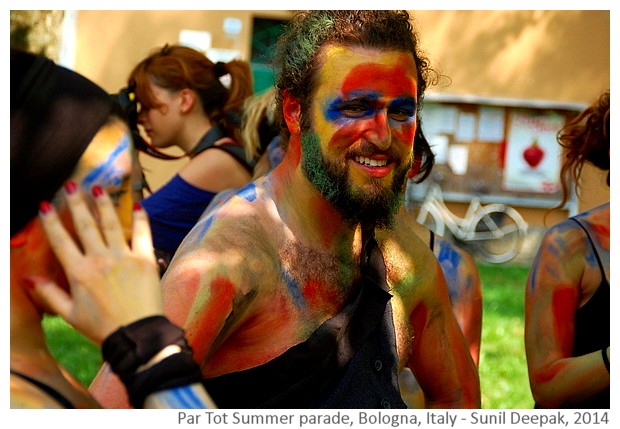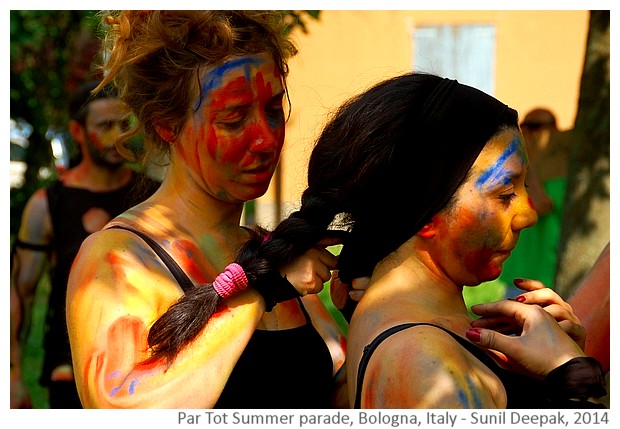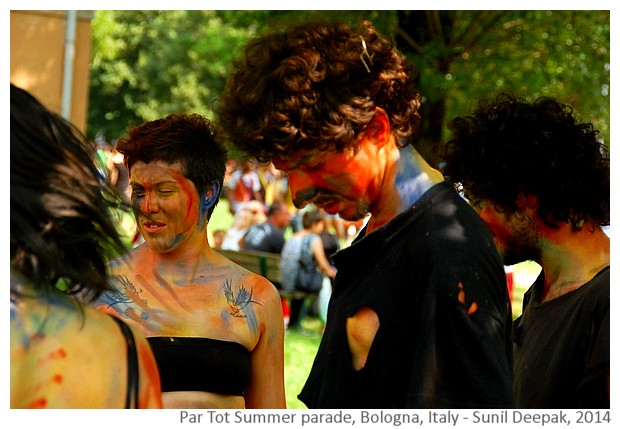 Bologna, Italy: Among the bright colours and beautiful costumes of Partot summer festival parade, their carelessly applied red and blue colors and simple costumes, were unremarkable, but their joy was no less than the others.
बोलोनिया, इटलीः ग्रीष्म ऋतु परतोत परेड समारोह के रंग बिरंगे चेहरों तथा सुन्दर पौशाकों के बीच में उनके लापरवाही से लगाये नीले और लाल रंग, तथा सामान्य पौशाकें कुछ विषेश नहीं थीं, लेकिन उनके चेहरों पर आनन्द किसी अन्य दल से कम नहीं था.
Bologna, Italia:Circondati dai belli colori e costumi della parata estiva Partot, i loro trucchi applicati senza grandi cure e i loro semplici costumi, non avevano un grande impatto, ma la gioia sulle loro facce non era meno degli altri.
***