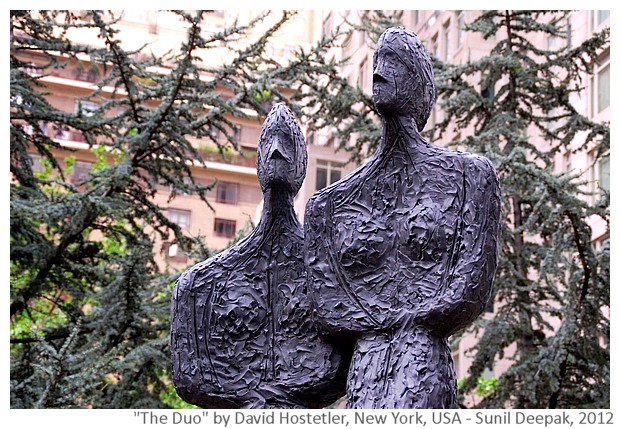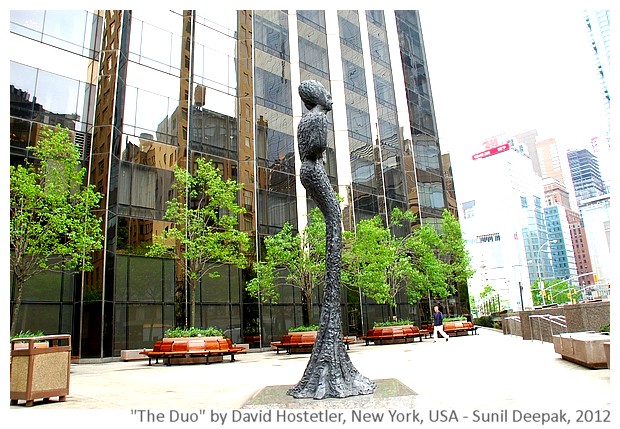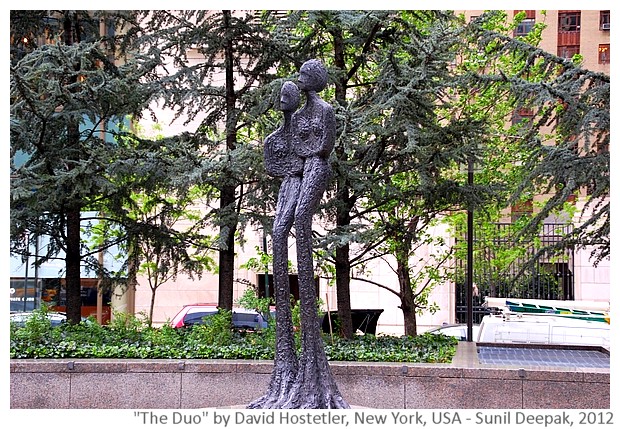 New York, USA: The sculpture is called "The Duo", is displayed near Colombus square and is the work of sculptor David Hostetler.
न्यू योर्क, अमरीकाः इस शिल्प कलाकृति का शीर्षक है "युगल" और कोलोम्बस स्क्वायर के पास बनी है, इसे बनाया है डेविड होस्टेटलर ने.
New York, Stati Uniti: La scultura si chiama "La coppia", si trova vicino alla piazza Colombo ed è l'opera dello scultore David Hostetler.
***