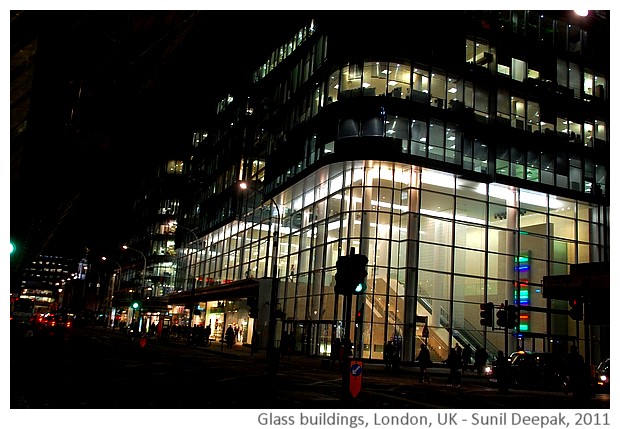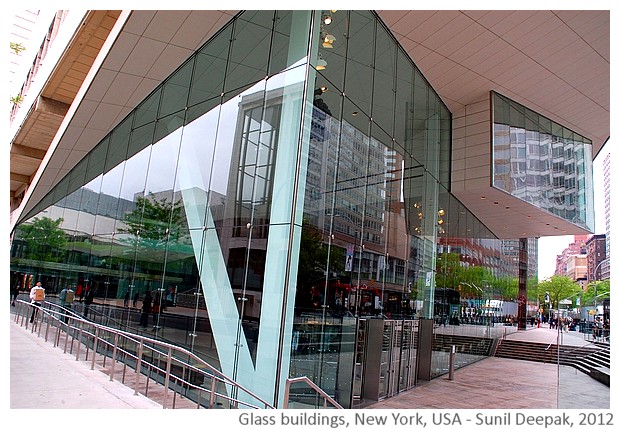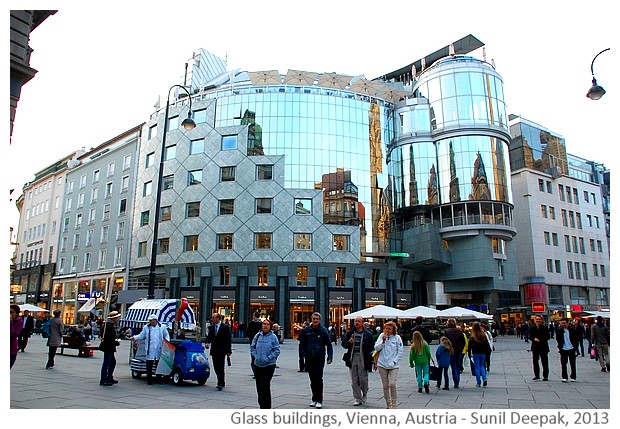 Glass houses can be at times transparent or can be reflecting the surroundings. I like both these aspects. Today's images of the glass buildings are from London, New York and Vienna.
शीशे के भवनों में कभी पारदर्शिता दिखती है तो कभी आसपास की छवियाँ, मुझे उनके यह दोनो रूप अच्छे लगते हैं. आज की शीशे के घरों की तस्वीरें, लँडन, न्यू योर्क तथा वियेन्ना से.
Case di vetri possono essere più trasparenti o delle volte, più riflettenti di quello che li circonda. Mi piacciono entrambi gli aspetti. Le immagini degli edifici di vetro sono da Londra, New York e Vienna.
***