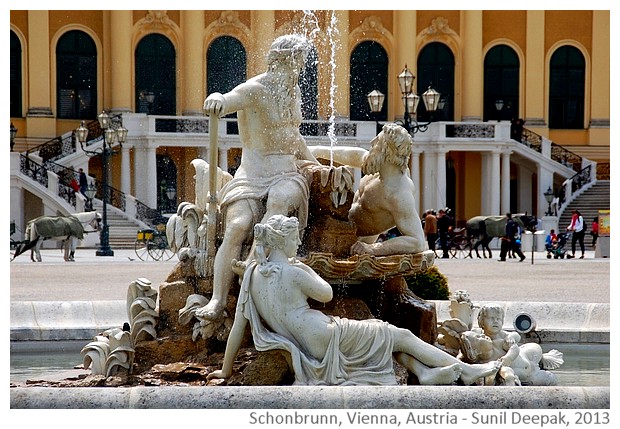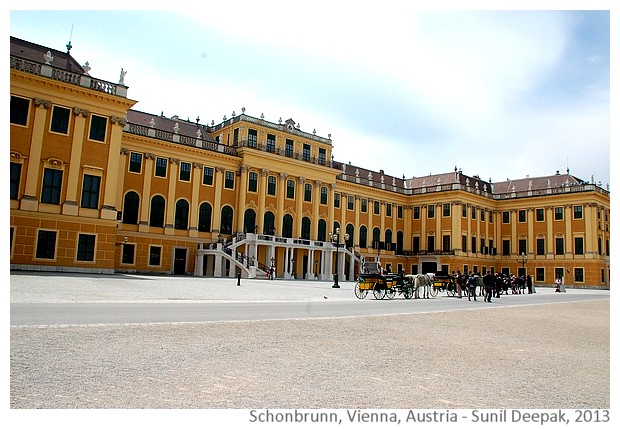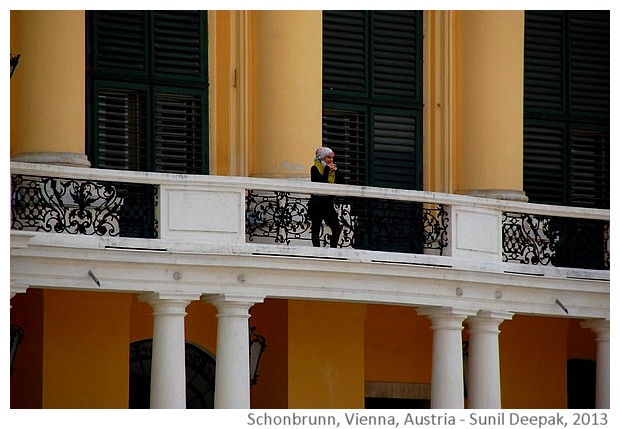 Vienna, Austria: King's palace is called Schonbrunn that means Beautiful Spring. Today's images have views of the palace from the entrance gate.
वियेना, ऑस्ट्रियाः राजा के महल का नाम है शोनबु्रुन्न यानि सुन्दर
बसंत
स्रोत. आज की तस्वीरों में प्रवेश द्वार से महल की पहली झलक.
Vienna, Austria: Il palazzo reale si chiama Schonbrunn, che significa Bella
primavera
fonte. Le immagini di oggi hanno il palazzo visto dall'entrata.
***