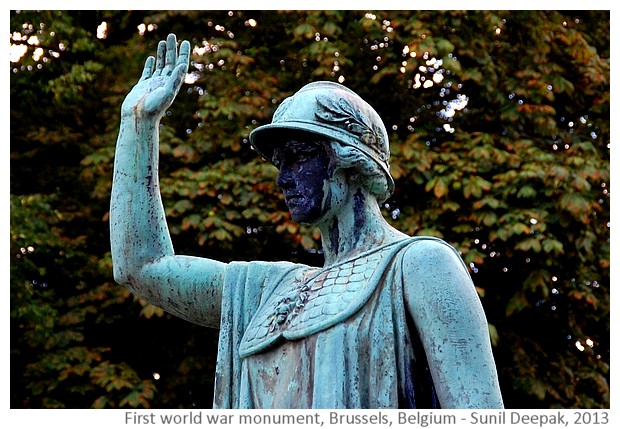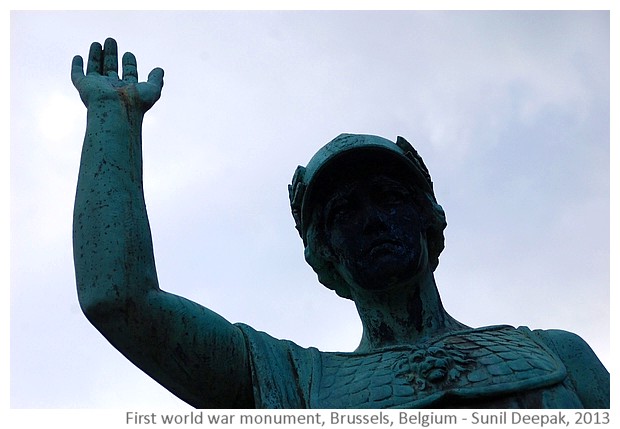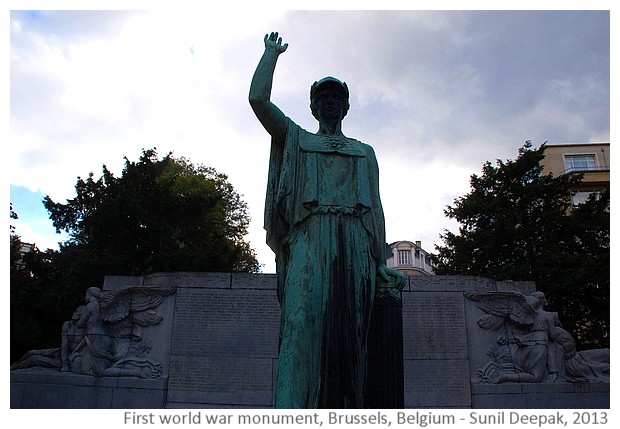 Brussels, Belgium: I found the first world war monument very interesting. It has the Roman goddess of victory. Her right hand is raised up to greet people while the left hand is on a bundle of sticks, that was the symbol of Roman empire (and was later used by Mussolini for his fascist party).
ब्रस्ल्ज़, बैल्जियमः प्रथम विश्व युद्ध का स्मारक मुझे बड़ा दिलचस्प लगा. इसमें रोमन विजय की देवी खड़ी है. उसका दाँया हाथ लोगों के अभिवादन के लिए उठा है, जबकि बाँया हाथ बँधे डँडों की गठरी पर है जो रोम की शक्ति का चिन्ह था (और जिसने बाद में मुसोलीनी की फासिस्ट पार्टी को नाम दिया).
Bruxelles, Belgio: Ho trovato il monumento alla prima guerra mondiale molto interessante. Questo ha la dea romana della vittoria. La sua mano destra è alzata per salutare, mentre la mano sinistra si poggia sul fascio, simbolo dell'impero romano (e poi usato da Mussolini per il suo partito fascista).
***