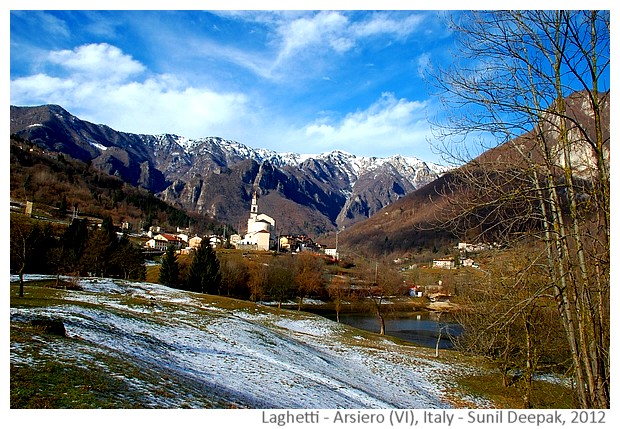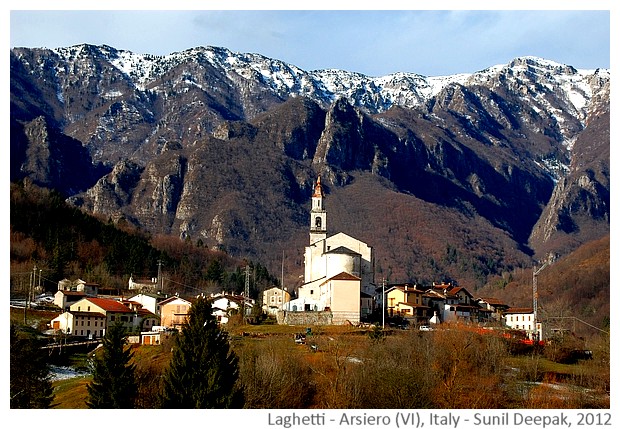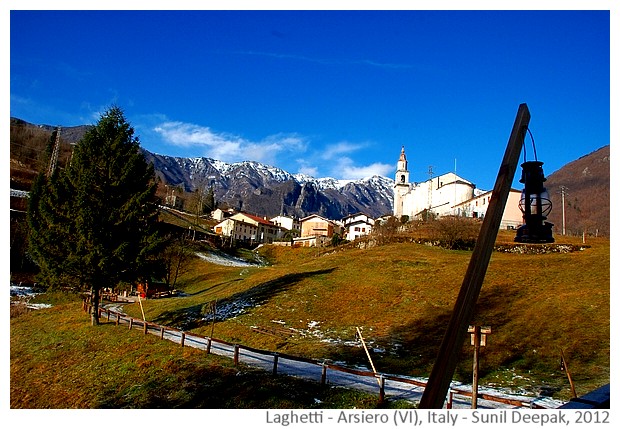 Arsiero, Italy: The Alpine mountain village of Laghetti is not far from our home in Schio. When ever I can, I love going there for a walk. Today's images have that village with the snow.
आरसिएरो, इटलीः एल्पस के पहाड़ों के बीच बसा लागेत्ती गाँव, स्किओ में हमारे घर से अधिक दूर नहीं है. जब भी मौका मिले मुझे वहाँ सैर करने जाना बहुत अच्छा लगता है. आज की तस्वीरों में वह गाँव बर्फ़ के साथ.
Arsiero, Italia: Il villaggio di Laghetti tra le Alpi venete non è lontano dalla nostra casa a Schio. Ogni volta che posso, amo andare là per una passeggiata. Le immagini di oggi hanno il villaggio con la neve.
***