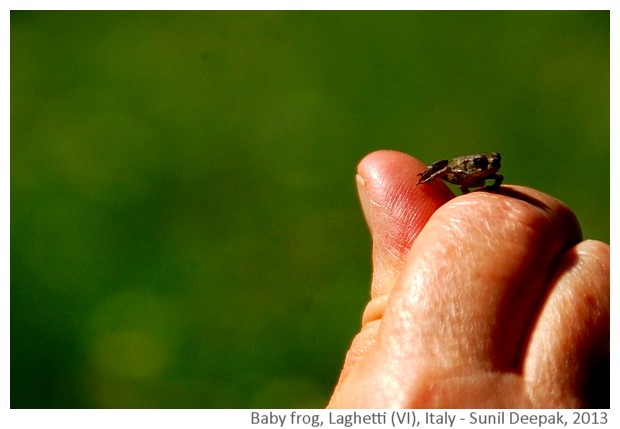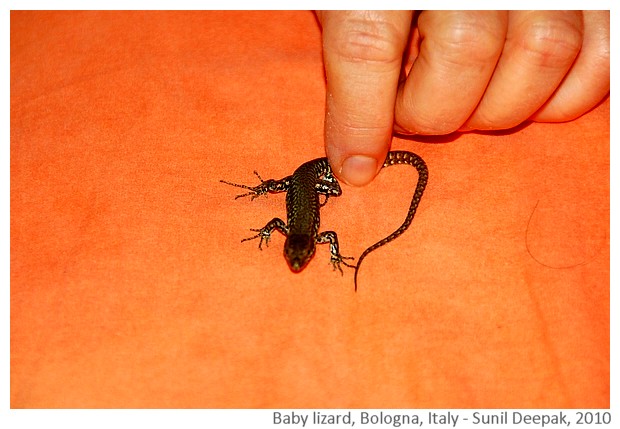 Italy: My wife is not afraid of any animals-insects etc. and perhaps even they are not afraid of her. Today's images have some tiny lives in my wife's hands - a frog, a green lizard and a butterfly.
इटलीः मेरी पत्नी को किसी जीव जन्तु से डर नहीं लगता पर शायद जीव जन्तु भी उससे नहीं डरते. आज की तस्वीरों में मेरी पत्नी के हाथों में तीन छोटे जीव - बच्चा मेंढ़क, हरी छिपकली और तितली.
Italia: Mia moglie non ha paura di animaletti-insetti e forse anche essi non hanno paura di lei. Le immagini di oggi hanno alcune piccole vite nelle mani di mia moglie - una ranetta, una lucertolina e una farfalla.
***