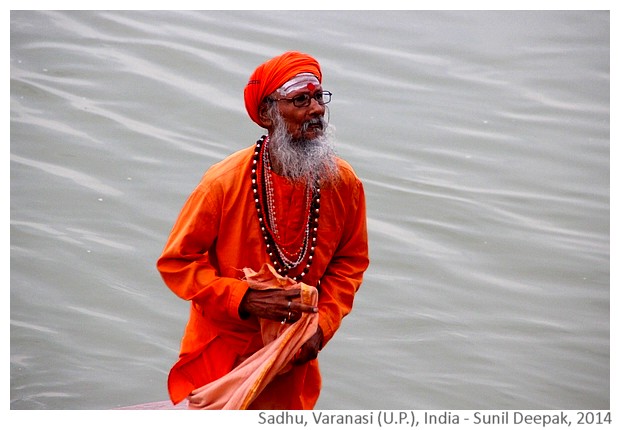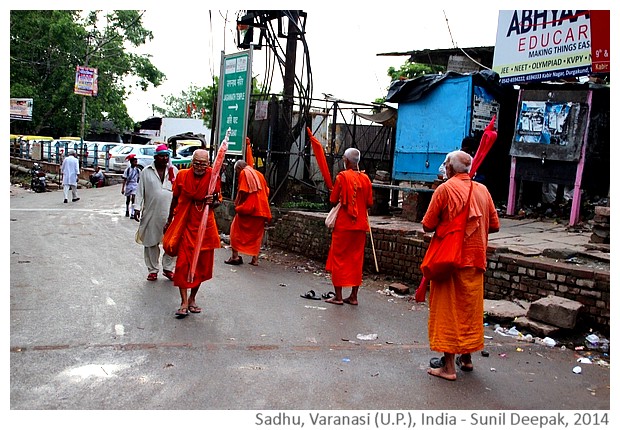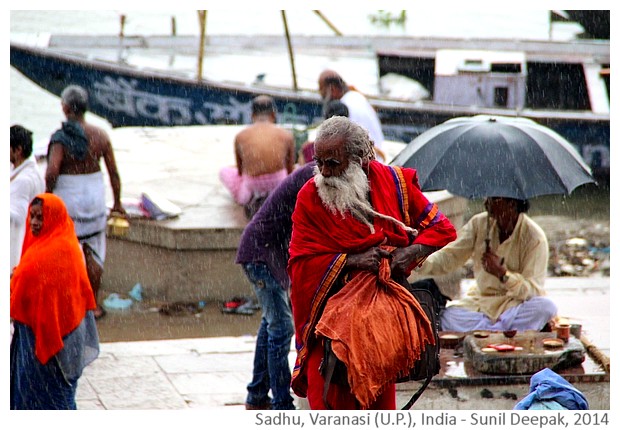 Varanasi, India: The orange of the Sadhus' clothes signifies liberation from the world and its rules, but leaving the world is not easy. In Banaras I heard two sadhus saying "Hurry up, it is time for the prayer", so I thought that even as a sadhu you can't stop running behind the clock. Today's images have sadhus.
वाराणसी, भारतः साधू के केसरी वस्त्र का अर्थ दुनियादारी के नियमों से मुक्ति है, लेकिन दुनिया को त्यागना आसान नहीं. बनारस में दो साधुओं को कहते सुना कि "जल्दी करो, पूजा का समय हो गया" तो सोचा कि साधू बन कर भी आप को घड़ी की सूईयों के पीछे भागने से मुक्ति नहीं मिलती. आज की तस्वीरों में कुछ साधू.
Varanasi, India: L'arancione dei vestiti dei sadhu (l'asceta) significa la liberazione dal mondo e dalle sue regole, ma rinunciare al mondo non è facile. A Varanasi ho sentito due sadhu parlare, "Fai in fretta, è l'ora della preghiera" e ho pensato che anche i sadhu non possono liberarsi dalla tirannia del orologio. Le immagini di oggi hanno i sadhu.
***