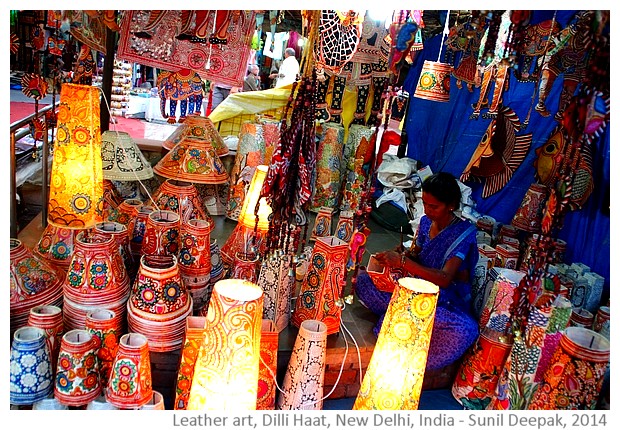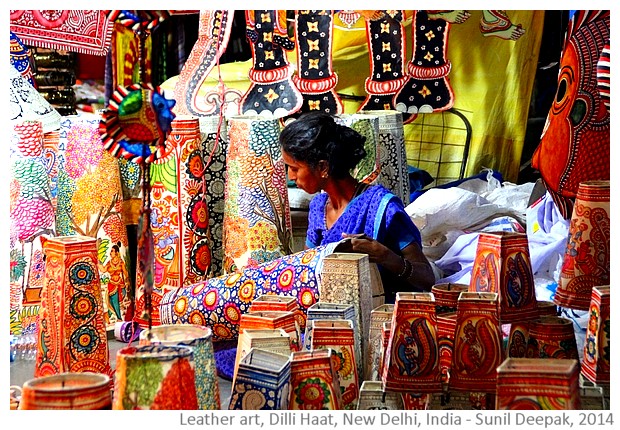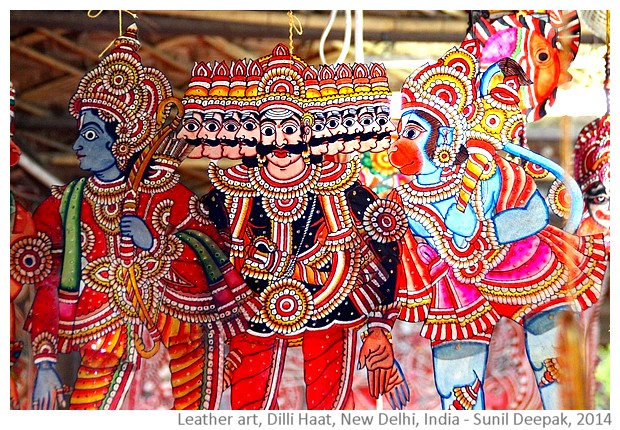 Delhi, India: In many temples, you are not allowed to carry any leather things but god's images can be made on leather also. Mrs. Shankaran from Anantpuram, Andhra Pradesh makes coulourful lamp shades and puppets with leather art.
दिल्ली, भारतः कई मन्दिरों में चमड़े की कोई भी वस्तु ले जाना वर्जत होता है, लेकिन भगवान की छवि तो चमड़े पर भी बन जाती है. चमड़े को रंगों से सजा कर लैम्पशेड व पुलियाँ बनाने वाली आँध्र प्रदेश में अनन्तपुरम से श्रीमति शंकरण.
Delhi, India: In molti templi, è vietato portare le cose di pelle, ma le immagini di dio si possono creare anche sulla pelle. Sig.ra Shankaran da Anantpuram (Andhra Pradesh) usa l'arte sulla pelle per creare paralumi e burattini.
***