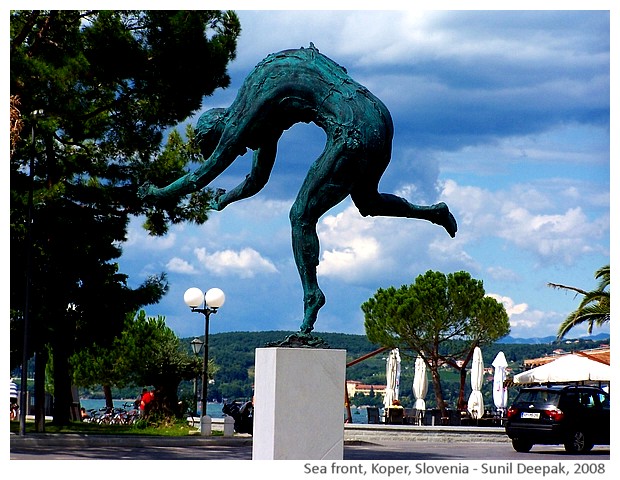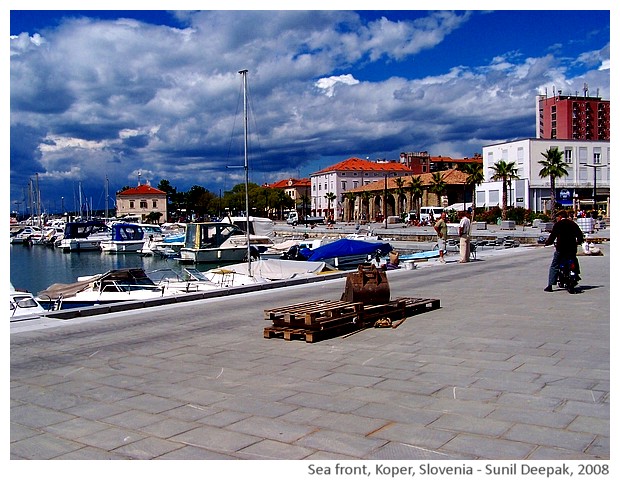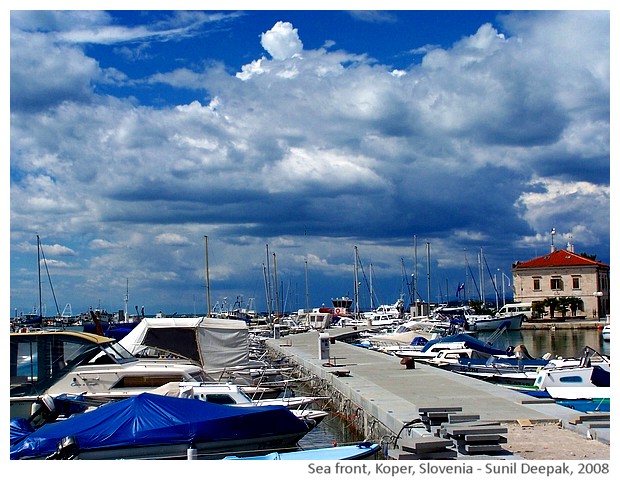 Koper, Slovenia: Near the port, from the road along the sea, the deep blue colour of the sea and the sky looked amazing.
कोपर, स्लोवेनियाः बँदरगाह के पास, सागर तट के साथ चलने वाली सड़क से सागर व आकाश का गहरा नीला रंग बहुत आकर्षक लग रहे थे.
Capodistria, Slovenia: Vicino al porto, dalla strada che fiancheggia il mare, il profondo blu del mare e del cielo era incredibile.
***