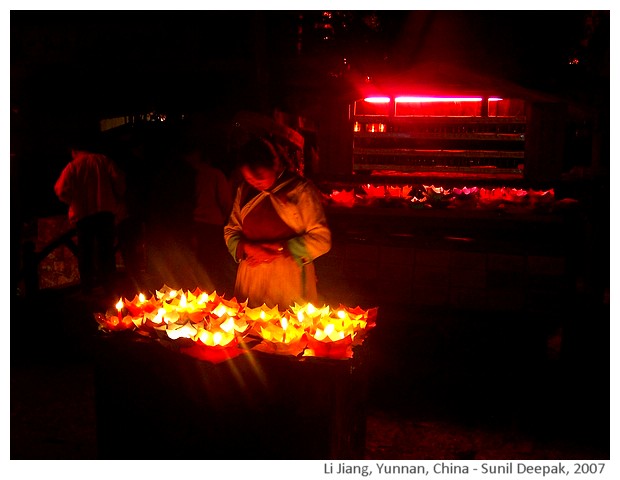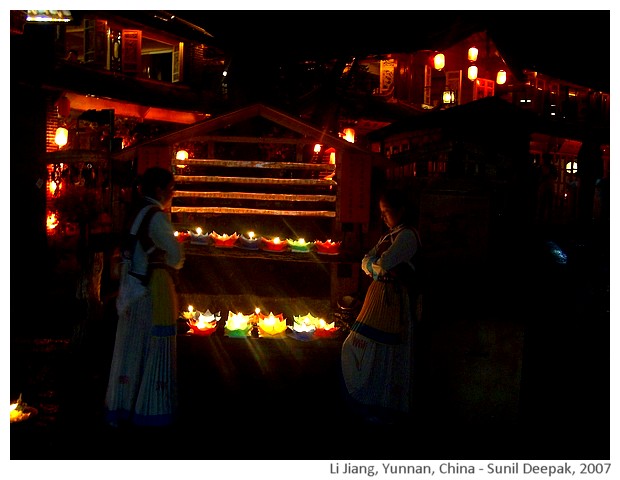 Li Jiang, Yunnan, China: The antique city destroyed in the earthquake of 1996 has been reborn as a new tourist city that retains some glimpses of the old town. At the night, the whole town is full of lights.
लि ज्यांग, युन्नान, चीनः 1996 के भूचाल से नष्ट इस प्रचीन शहर का पुनर्जन्म पर्यटकों के लिए बने एक नये शहर में हुआ जिसमें प्राचीन शहर की झलक दिखती है. रात को यह सारा शहर रोशनियों से जगमगा उठता है.
Li Jiang, Yunnan, Cina: L'antica città distrutta durante il terremoto del 1996, è rinata come una nuova città turistica che mantiene alcune caratteristiche della vecchia città. Alla sera tutto si illumina con le luci.
***