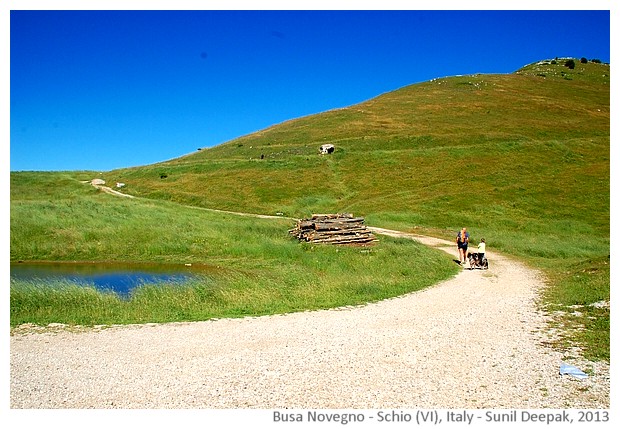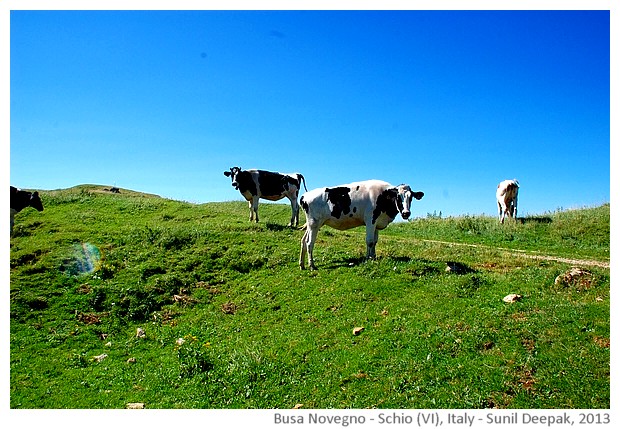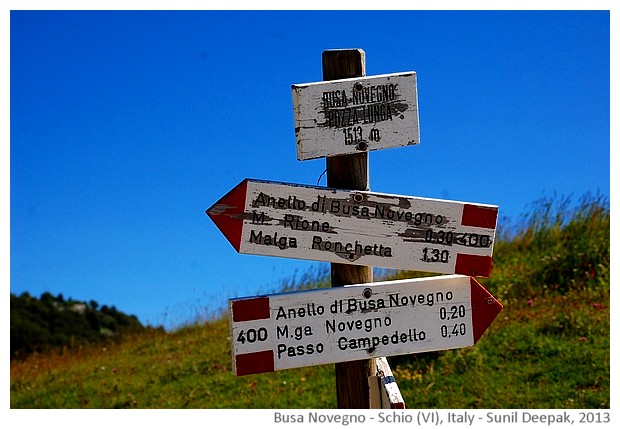 Schio, Italy: Mountain paths or life's turns, both provide the difficulties of the climbs and the satisfaction of beautifull views. Today's images have paths at the top of Novegno mountain.
स्किओ, इटलीः पहाड़ों के रास्ते हों या जीवन के, वहाँ चढ़ाई की कठिनाईयाँ भी मिलेंगी और सुन्दर प्रकृति के दृश्यों का सुख भी. आज की तस्वीरों में नोवेन्यो पहाड़ की चोटी पर पगडँडियाँ.
Schio, Italia: Che siano i sentieri di montagna o i percorsi della vita, trovi sia le difficoltà della salita che il piacere di bei panorami. Le immagini di oggi sono dei sentieri in cima al monte Novegno.
***