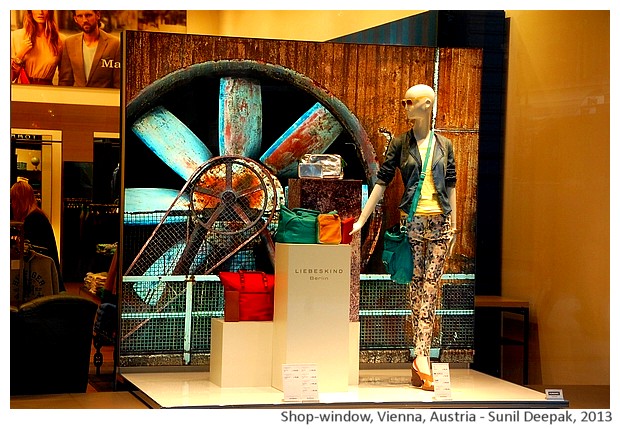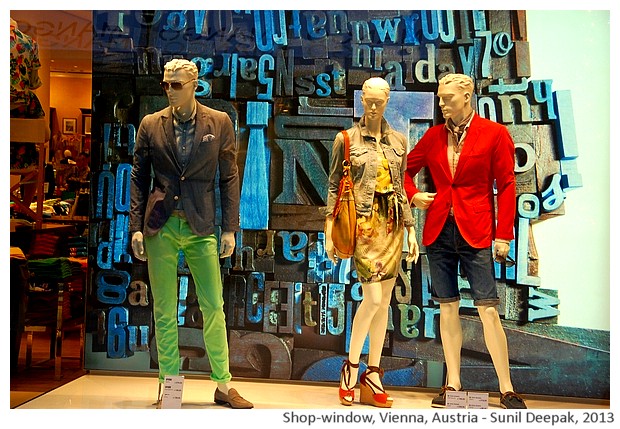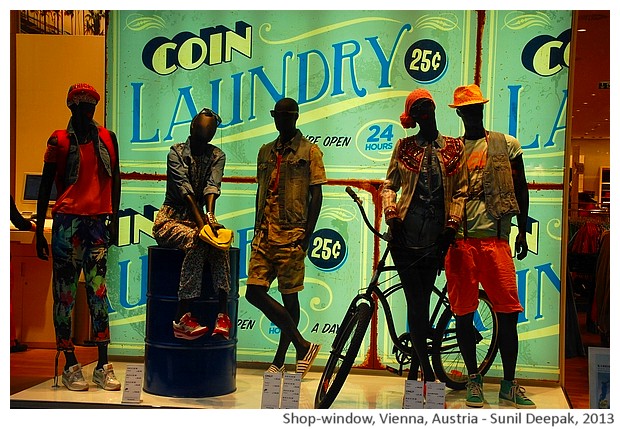 Vienna, Austria: I have always liked clicking the mannequins in the shop windows. The way they are set, their expressions, it looks like a theatre stage. Today's images have some mannequins on the stage from Vienna.
वियेना, आस्ट्रियाः दुकानों की खिड़कियों में लगे पुतलों की तस्वीरें लेना मुझे अच्छा लगता है. कैसे उन्हें सजाया जाता है, कैसी उनकी भावमुद्रा होती है, नाटक का रंगमँच लगता है. आज की तस्वीरों में वियेना की दुकानों से कुछ पुतलों का रंगमँच.
Vienna, Austria: Mi è sempre piaciuto scattare le foto ai manichini nelle vetrine dei negozi. Il modo in cui sono arrangiati, le loro espressioni, mi fanno pensare ad un palcoscenico di teatro. Le immagini di oggi hanno alcuni manichini sul palcoscenico da Vienna.
***