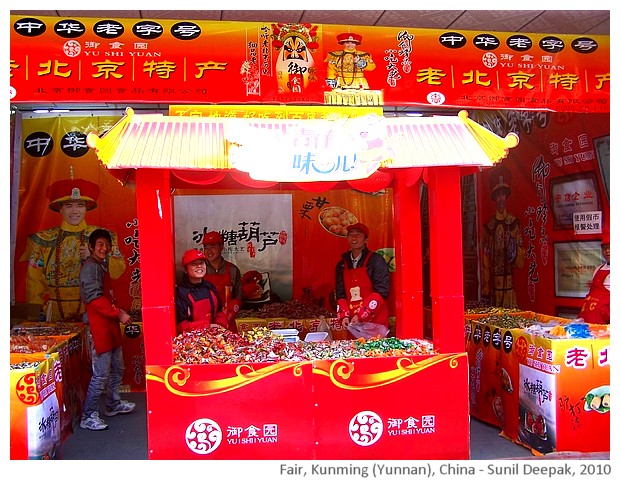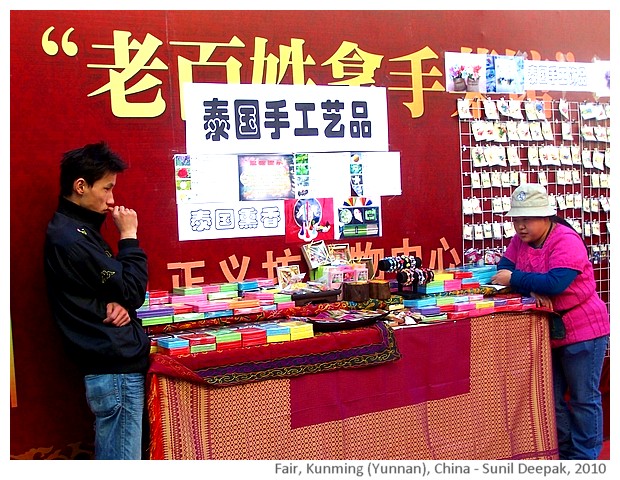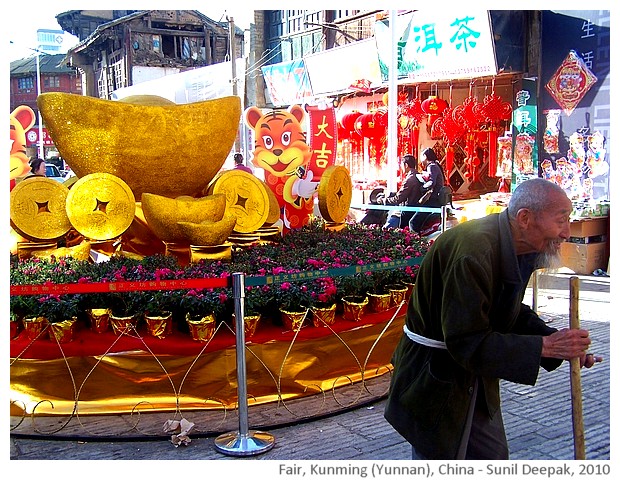 Kunming, Yunnan, China: In the fair, I told my guide that all that red colour was giving me a headache. He answered, yes the red colour is for young people, old people don't like it.
कुन्मिंग, युन्नान, चीनः मेले में मैंने गाइड से कहा कि हर ओर लाल रंग देख कर मेरा सिर दुखने लगा है. वह बोला, हाँ लाल रंग तो जवानो के लिए है, बूढ़ों को नहीं भाता!
Kunming, Yunnan, Cina: Alla fiera, ho detto alla mia guida che tutto quel rosso mi dava un mal di testa. Lui mi ha risposto che si, il rosso è solo per i giovani, non piace ai vecchi.