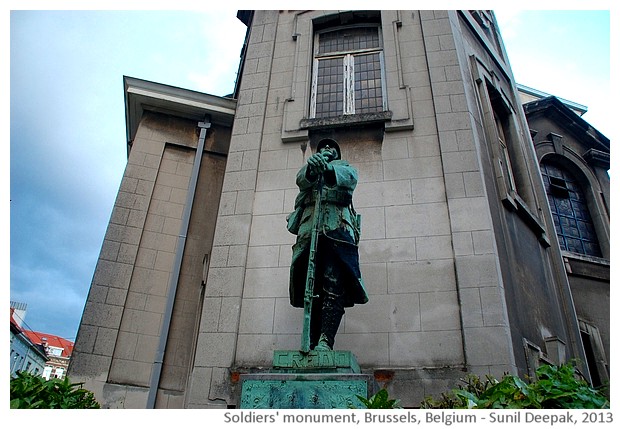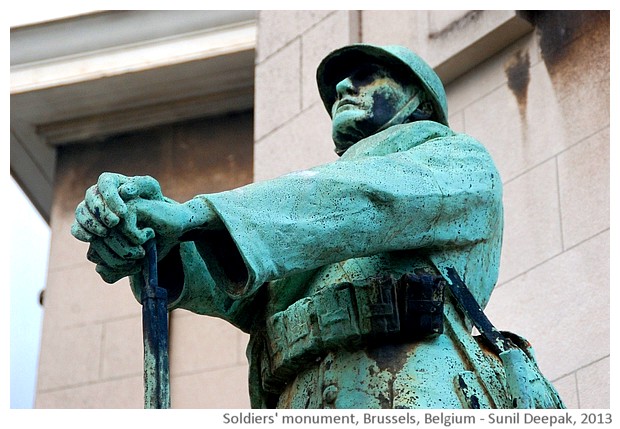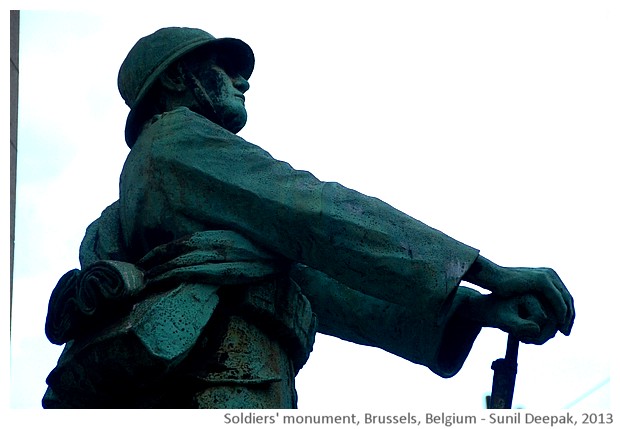 Brussels, Belgium: This city is full of monuments to the two world wars. Today's images have a soldier from one of those monuments.
ब्रसल्ज़, बेलजियमः यह शहर दो विश्व महायुद्धों के स्मारकों से भरा है. आज की तस्वीरों में उनमें से एक स्मारक का सिपाही.
Bruxelles, Belgio: Questa città è piena di monumenti alle due guerre mondiali. Le immagini di oggi hanno un soldato da uno di questi monumenti.
***