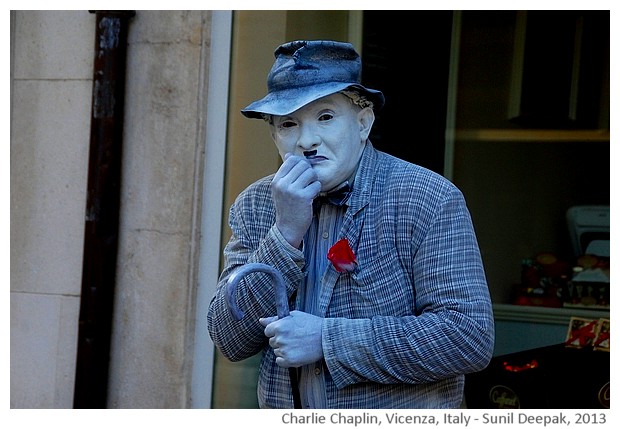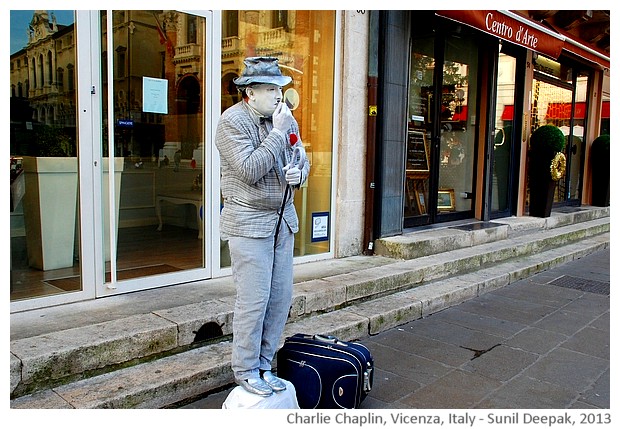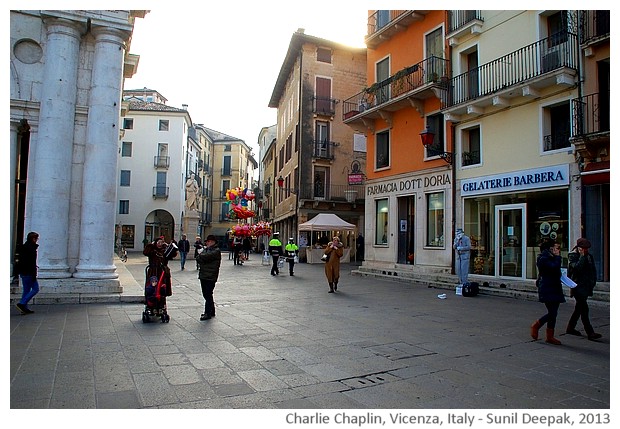 Vicenza, Italy: To dress up and stand still as a human statue on a street corner, is also an art. Today's images have such a human statue dressed as the famous actor Charlie Chaplin known for his roles as "the tramp".
विचेन्ज़ा, इटलीः सड़क के किनारे भेस बदल कर मूर्ति बन कर खड़े होना भी एक कला है. आज की तस्वीरों में फ़िल्मों में "घुम्मकड़ भिखारी" के रूप में प्रसिद्ध होने वाले अभिनेता चार्ली चेपलिन बनी एक मानव मूर्ति.
Vicenza, Italia: Travestirsi e restare immobili come una statua vivente lungo una strada, è un'arte. Le immagini di oggi hanno una statua vivente vestita da Charlie Chaplin nel ruolo che lui aveva reso famoso, "il vagabondo".
***