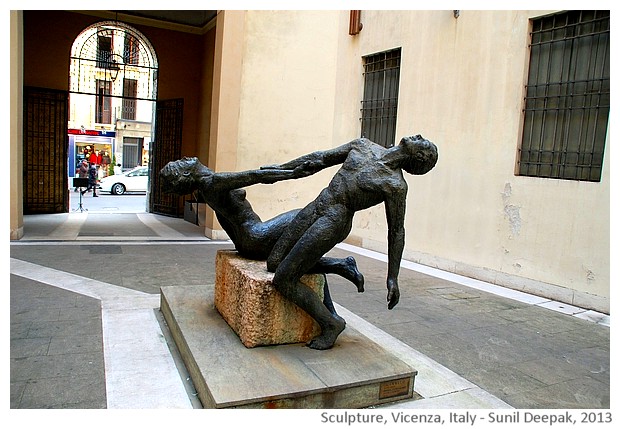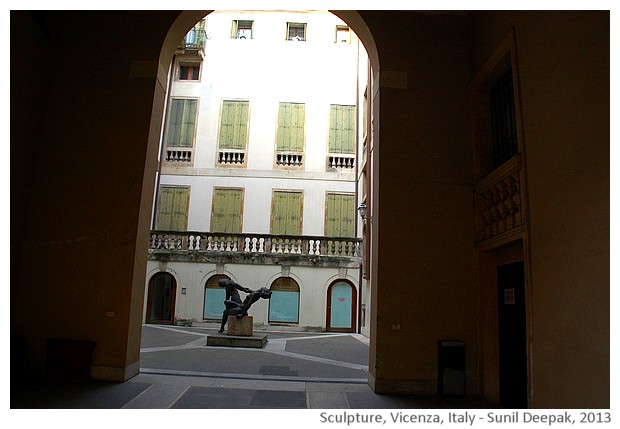 Vicenza, Italy: I could not find out the name of the artist of this opera, but I liked the love dance of this couple hidden in the courtyard of a house.
विचेन्ज़ा, इटलीः किस कलाकार की शिल्पकला है, यह नहीं मालूम लेकिन, एक भवन के आँगन में छुपा हुआ इस युगल का प्रेम नृत्य बहुत सुन्दर लगा.
Vicenza, Italia: Non sono riuscito a scoprire il nome dello sculture di quest'opera, ma mi è piaciuta la danza dell'amore di questa coppia nascosta dentro il cortile di una casa.
***