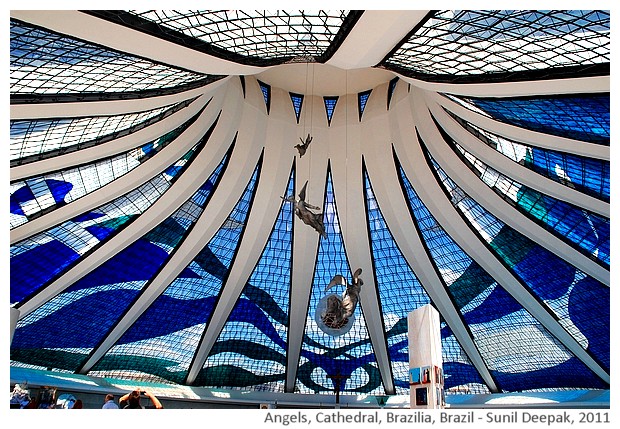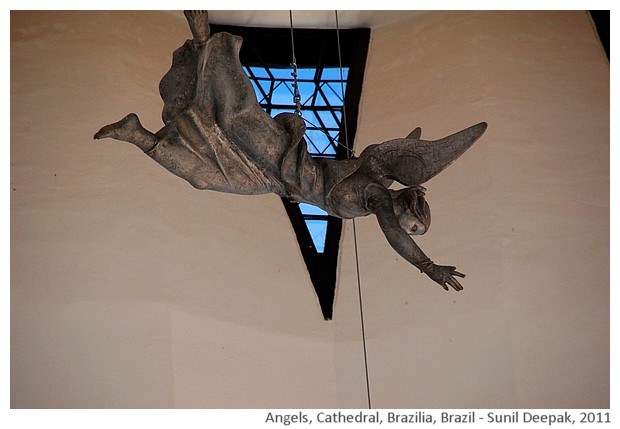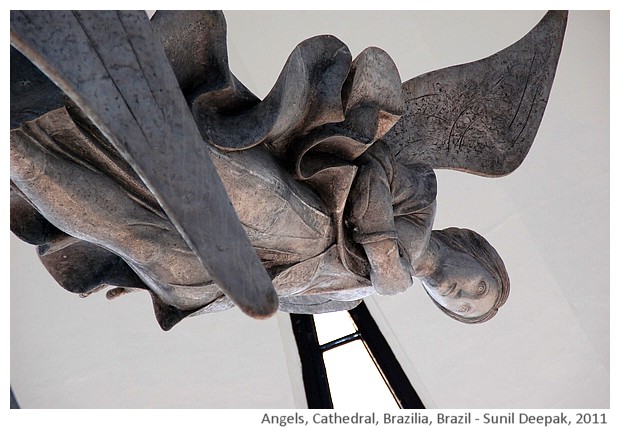 Brazilia, Brazil: The angels hanging from the roof of the cathedral are like astronauts floating in zero gravity, some with their heads up, others down.
ब्राज़ीलिया, ब्राजीलः कैथेड्रल की छत से झूलती परियाँ मानो अंतरिक्ष यात्री हैं, शून्य गुरुत्व में तैरती हुई, किसी का सिर ऊपर किसी का नीचे.
Brasilia, Brasile: Gli angeli appesi dal soffitto del cattedrale sono come degli astronauti che galleggiano in zero gravità, alcuni con le teste sopra e gli altri verso il basso.
***