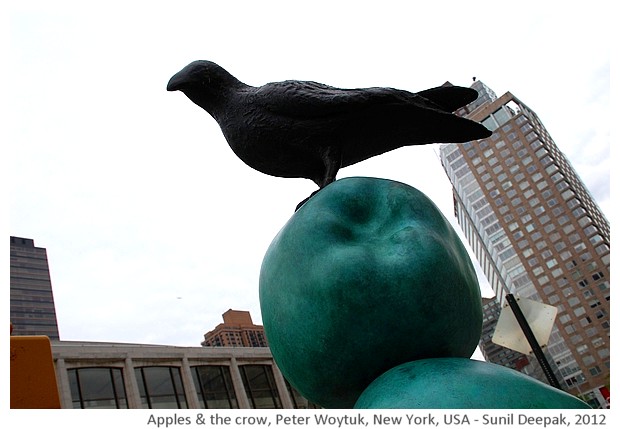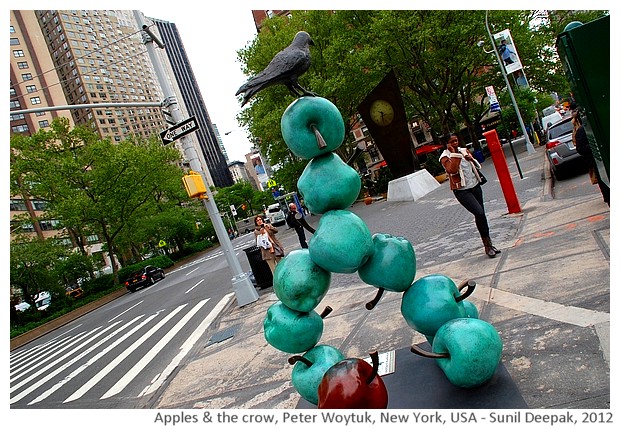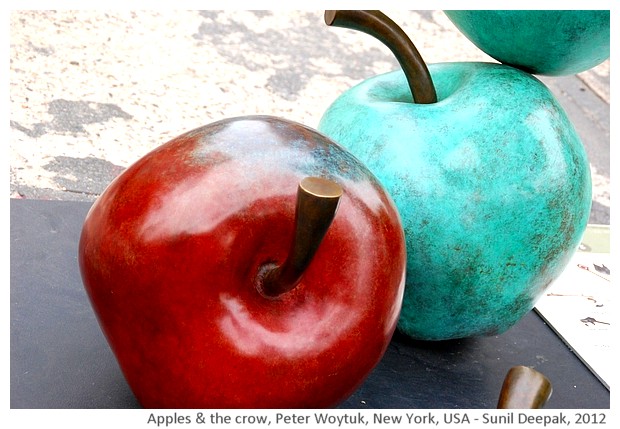 New York, USA:
Peter Woytuk
is an American sculptor who is known for his bronze works of animals and birds. Today's images have one of his creations with a crow sitting on some apples.
न्यूयोर्क, अमरीकाः
पीटर वोयटुक
अमरीकी शिल्पकार हैं जो ब्राँज की पशु पक्षियों की मूर्तियों के लिए प्रसिद्ध हैं. आज की तस्वीरों में उनकी एक कृति प्रस्तुत है जिसमें सेबों पर बैठा एक कौवा है.
Nuova York, Stati Uniti:
Peter Woytuk
è uno scultore americano conosciuto per i suoi lavori in bronzo sugli animali e sugli uccelli. Le immagini di oggi hanno una delle sue creazioni con un corvo seduto sulle mele.
***