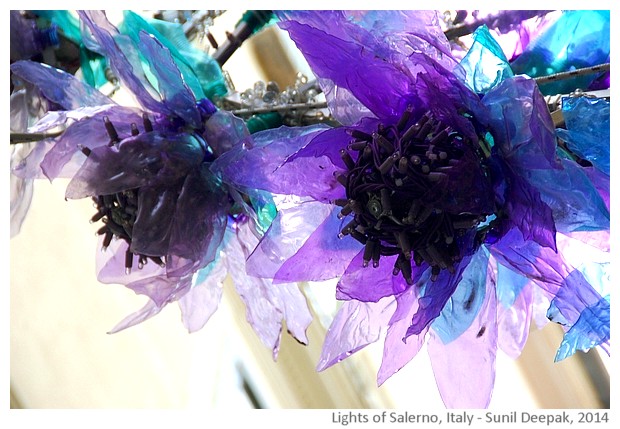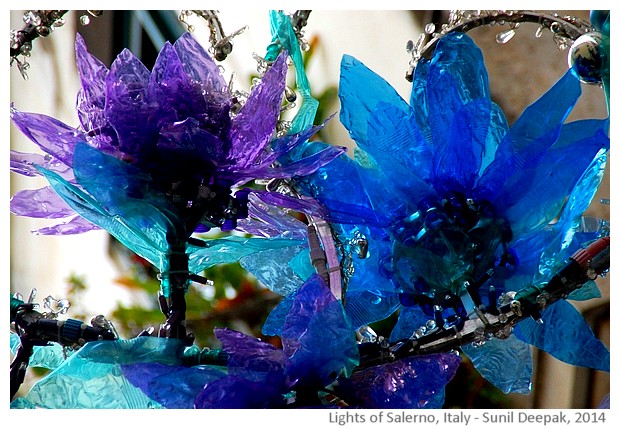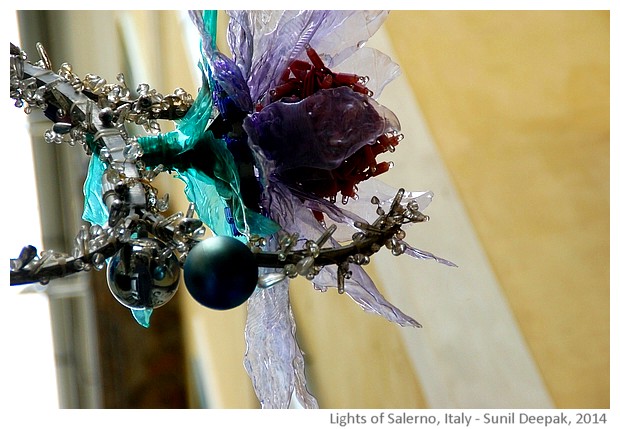 Salerno, Italy: The narrow streets of the old part of the seaside town of Salerno are adorned with colourful lights in December and January, for which it is called the "the city of lights". Today's images have some Salerno lights as purple and blue flowers.
सालेर्नो, इटलीः सागर तट पर बसे सालेर्नो के पुराने शहर की संकरी गलियाँ हर वर्ष दिसम्बर तथा जनवरी में रँग बिरंगी रोशनियों से सज जाती हैं जिनकी वजह से इसे "रोशनियों का शहर" कहते हैं. आज की तस्वीरों में सालेर्नो से जामुनी व नीले रंग वाली रोशनियों के फ़ूल.
Salerno, Italia: Le strette viuzze della vecchia parte della città sul mare, Salerno, sono addobbate con le luci colorate nei mesi di dicembre e gennaio, per cui è chiamata "la città delle luci". Le immagini di oggi hanno alcune luci di Salerno nella forma di fiori viola e blu.
***
You can see more images of Salerno lights at my
Salerno travel diary
.
***