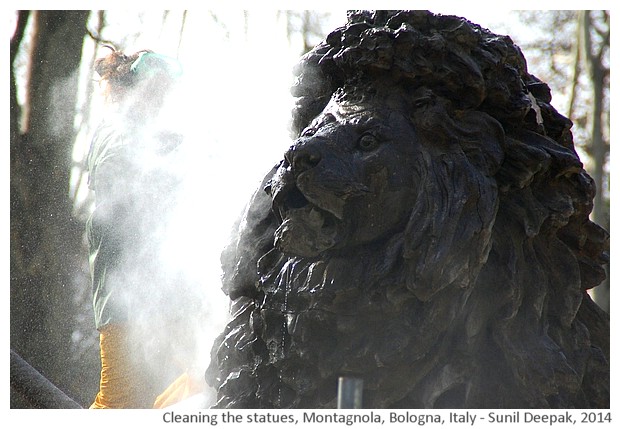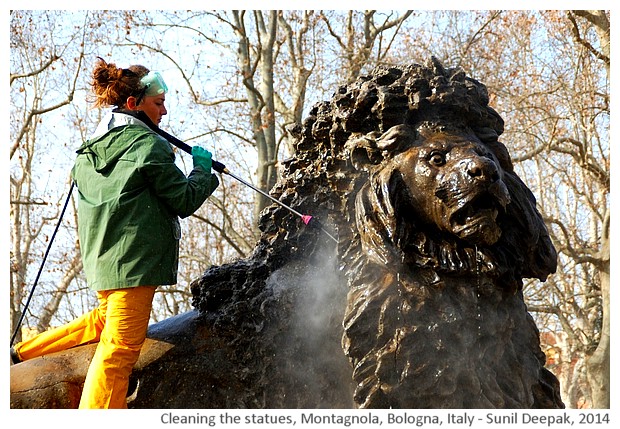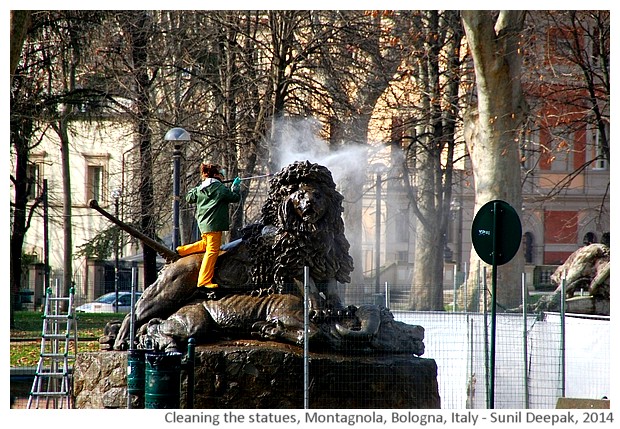 Bologna, Italy: If you ever had an opportunity to give a bath to a pet dog, you will appreciate the idea of bathing a lion!
बोलोनिया, इटलीः अगर आप ने कभी किसी पालतू कुत्ते को स्नान कराया है तो आप को शेर को स्नान कराने का विचार अवश्य अच्छा लगेगा!
Bologna, Italia: Se mai avete fatto il bagno ad un cane di casa, apprezzerete l'idea di fare il bagno ad un leone!
***