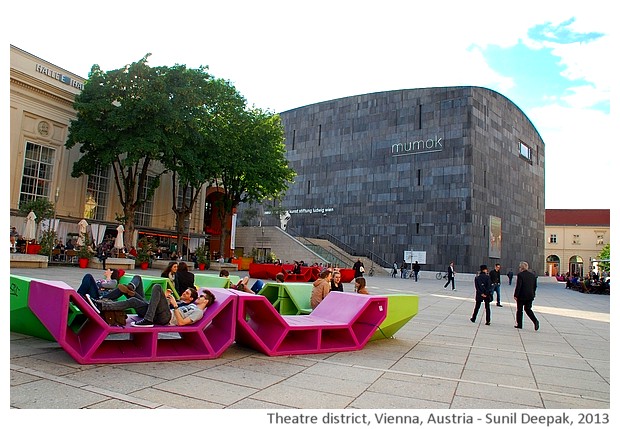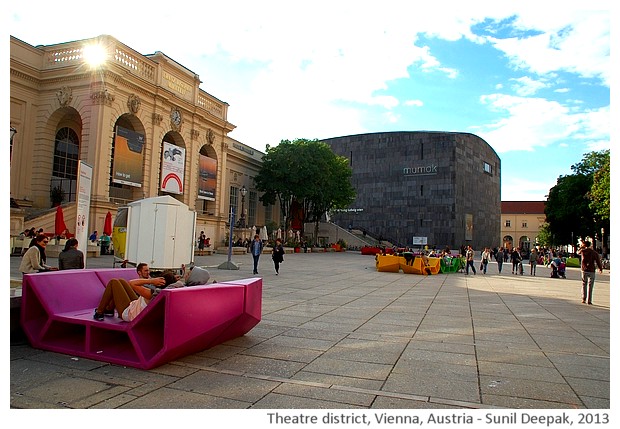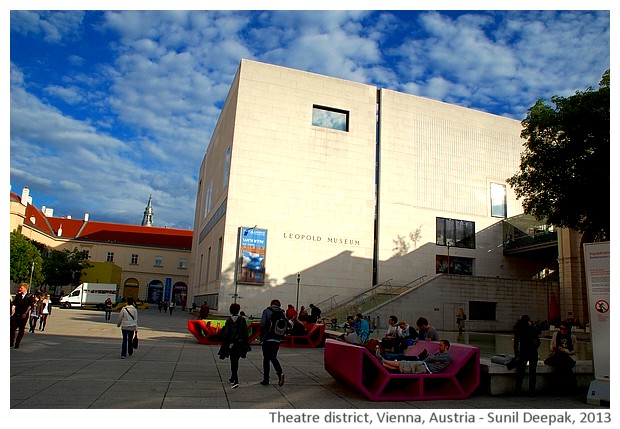 Vienna, Austria: In the museum and theatre area of the city, there are colourful plastic "beds" on which people relax. These have tube like spaces underneath. I was thinking that in winter, homeless persons may like to sleep in those tubes to escape the cold.
वियेना, ऑस्ट्रियाः शहर के नाटकघर व संग्रहालय वाले हिस्से में प्लास्टिक के रंगबिरंगे "बिस्तर" थे जिन पर लोग पसरे रहते थे. उनके नीचे नली जैसी जगह बनी थीं. सोचता था कि सड़क पर सोने वाले लोगों को सर्दियों की रातों में उस नली में सोने से सर्दी कम लगेगी!
Vienna, Austria: Nella zona dei musei e dei teatri, vi sono dei "letti" di plastica multicolori sui quali le persone si rilassano. Questi hanno degli spazi sotto, come dei tubi. Pensavo che in inverno, le persone senza casa vorranno dormire dentro quei tubi per sfuggire al freddo.
***