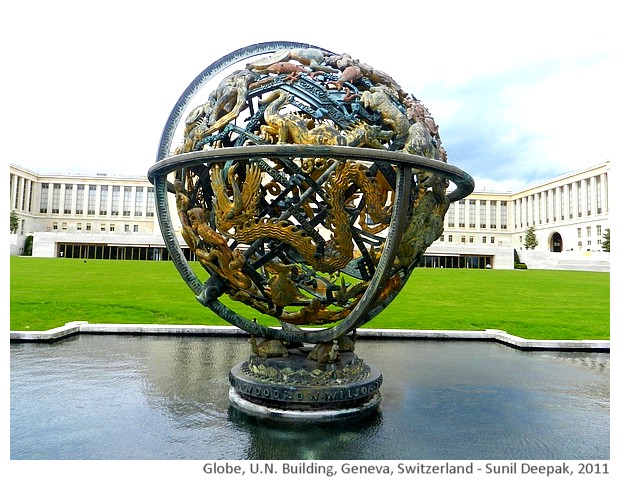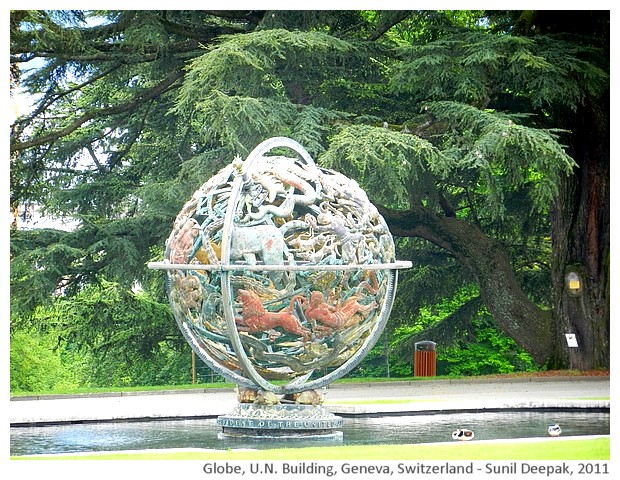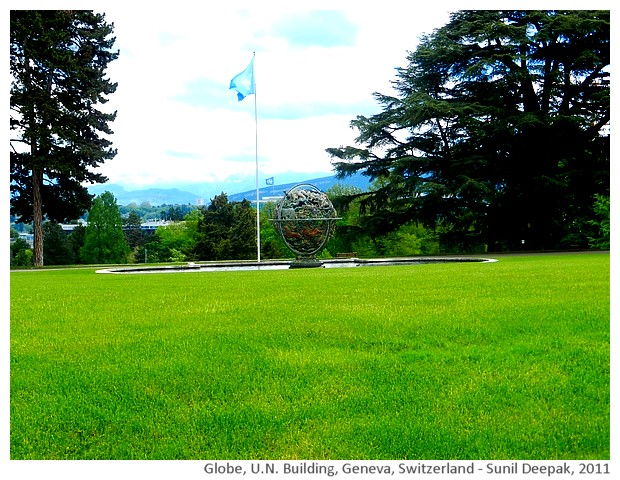 Geneva, Switzerland: The gardens behind the United Nations building have the "Life Globe" in a small water pond, depicting animals, birds, fish, humans, dragons, etc. This is memorial to the early twentieth century US president Woodrow Wilson.
जेनेवा, स्विट्ज़रलैंडः संयुक्त राष्ट्र भवन के पीछे वाले बाग में छोटे से पानी के तालाब में एक "जीवन चक्र" बना है जिस पर पशु, पक्षी, मछलियाँ, मानव, ड्रेगन, आदि जीव बने हैं. यह बीसवीं शताबदी के प्रारम्भ के अमरीकी राष्ट्रपति वुडरो विल्सन का स्मारक है.
Ginevra, Svizzera: Nei giardini dietro l'edificio delle nazioni unite, vi è il "globo della vita" in un piccolo stagno, con animali, uccelli, persone, draghi, ecc. E' il memoriale al presidente americano dell'inizio del ventesimo secolo, Woodrow Wilson.
***