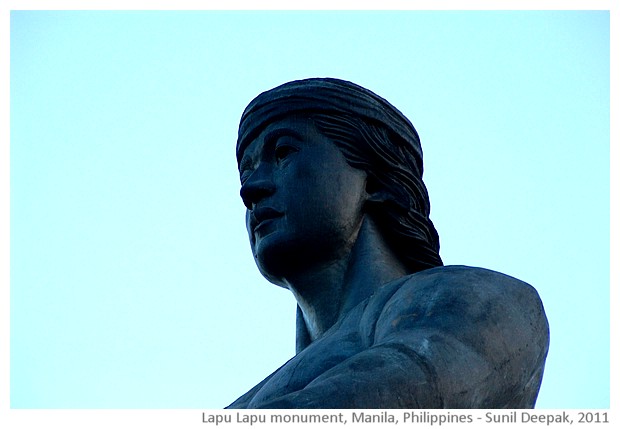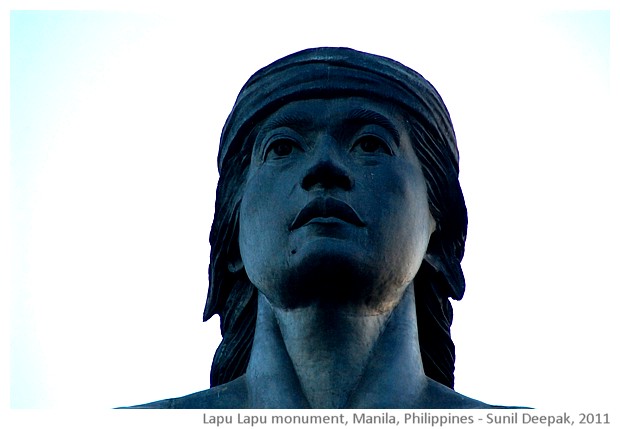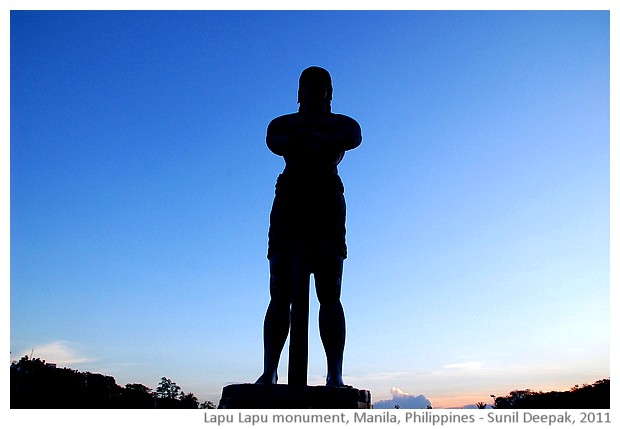 Manila, Philippines: Yesterday I had written about the journey of Chinese deities to Thailand, today it is about the journey of a Hindu king called Sri Lumay from Indonesian island of Sumatra to the Cebu island in Philippines. I had never heard of Hindu kings travelling to Philippines and I was surprised when I had read it on
Wikipedia
. During the reign of Sri Lumay's grandson, Sri Humabon, Lapu Lapu was a sea pirate, attacking the passing ships. He fought against the early Spanish and Portuguese colonizers and therefore, he is considered the first independence-fighter of Philippines.
मनीला, फिल्लीपीनः कल चीनी देवताओं की थाईलैंड यात्रा की बात थी तो आज इन्दोनेशिया के सुमात्रा द्वीप से श्री लुमे नाम के हिन्दू राजा की फिल्लीपीन के सीबू द्वीप की यात्रा की कहानी है. हिन्दू राजा फिल्लीपीन तक पहुँचे थे, यह मुझे पहले नहीं मालूम था,
विकीपीडिया
पर पढ़ा तो आश्चर्य हुआ. श्री लुमे के पोते श्री हुमाबोन के शासन के समय पर लापूलापू नाम के समुद्री दस्यू थे जो जहाज़ों को लूटते थे. उन्होंने स्पेन व पुर्तगाल से आने वाले यूरोपीय लोगों से युद्ध किया जो सेबू द्वीप पर कब्ज़ा करना चाहते थे, इस लिए उन्हें फिल्लीपीन का प्रथम स्वतंत्रता सैनानी कहते हैं.
Manila, Filippine: Ieri avevo scritto del viaggio delle divinità cinesi alla Thailandia, oggi parlo del viaggio di un re indù che si chiamava Sri Lumay dall'isola di Sumatra in Indonesia all'isola di Cebu nelle Filippine. Non avevo mai sentito parlare di re indù nelle Filippine per cui ero molto sorpreso quando l'avevo letto sul
Wikipedia
. Durante il regno di Sri Humabon, nipotino di Sri Lumay, Lapu Lapu era un pirata del mare che attaccava le navi che passavano da quella parte. Lui aveva lottato contro i primi colonizzatori spagnoli e portoghesi, per cui è considerato il primo guerriero dell'indipendenza delle Filippine.
***