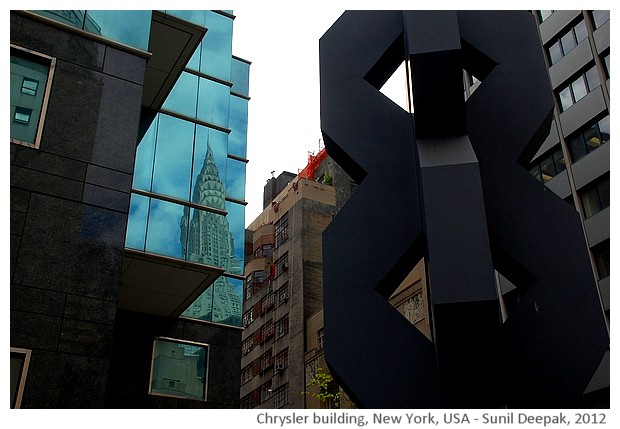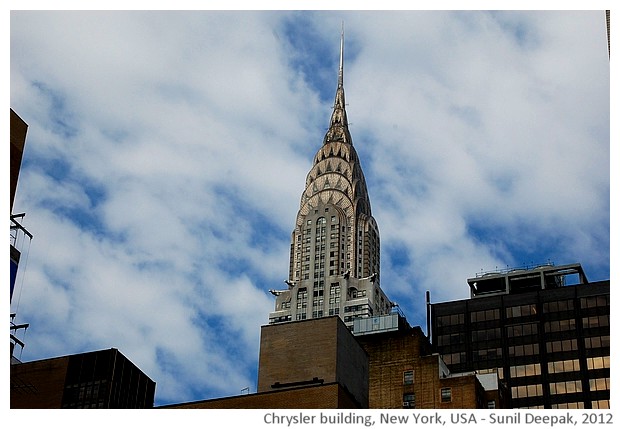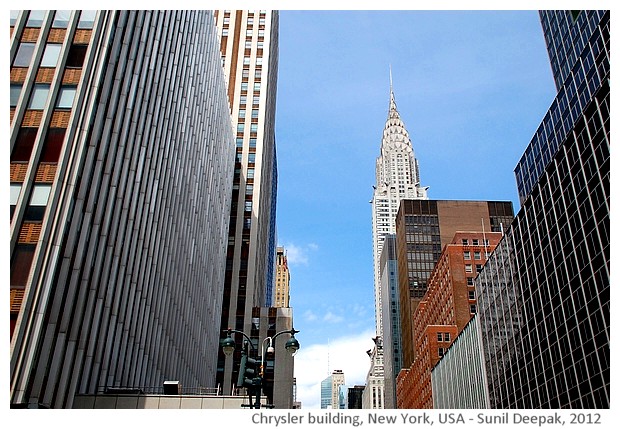 New York, USA: In 1930 when the art deco style Chrysler building was completed, for a few months it was the tallest building in the world.
न्यूयोर्क, अमरीकाः 1930 में जब आर्ट डेको शैली में बना क्राइस्लर भवन पूरा हुआ तो कुछ महीनो के लिए यह दुनिया का सबसे ऊँचा भवन था.
Nuova York, Stati Uniti: Nel 1930, quando avevano completato il grattacielo Chrysler in stile art deco, per alcuni mesi era l'edificio più alto del mondo.
***