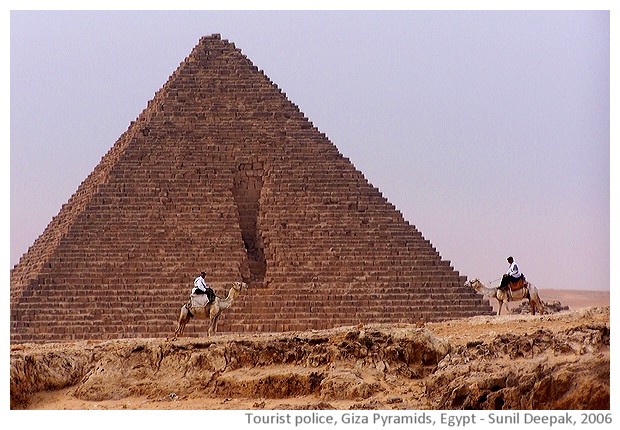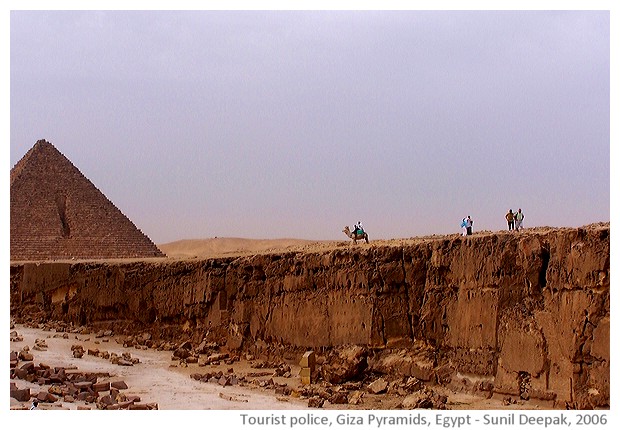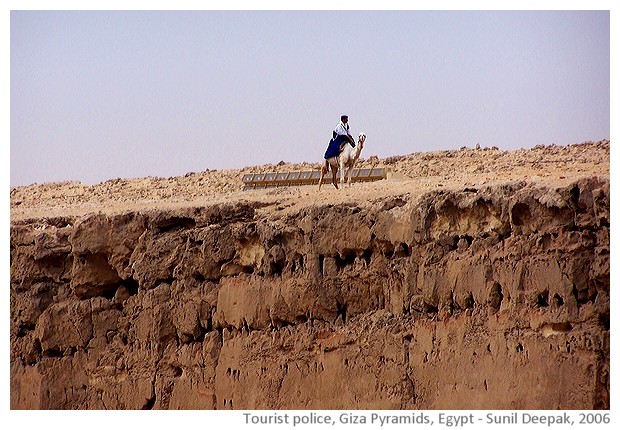 Giza, Egypt: Around the pyramids you can the tourist police mounted on camels. Their uniform is white in summers and dark in winters.
गीज़ा, मिस्रः पिरामिडों के पास ऊँठसवार पर्यटक पुलिस दिखती है. यह पुलिसवाले गर्मियों में सफ़ेद व सर्दियों में काली पौशाक पहनते हैं.
Ghiza, Egitto: Nei dintorni delle piramidi si vedono i poliziotti sui cammelli per assistere i turisti. La loro divisa è bianca per le estate e scura per gli inverni.
***