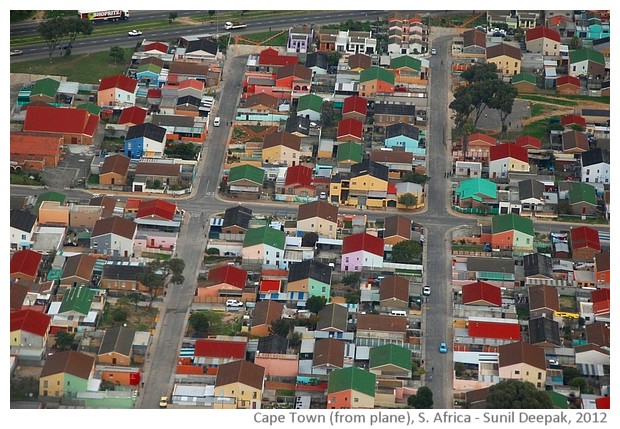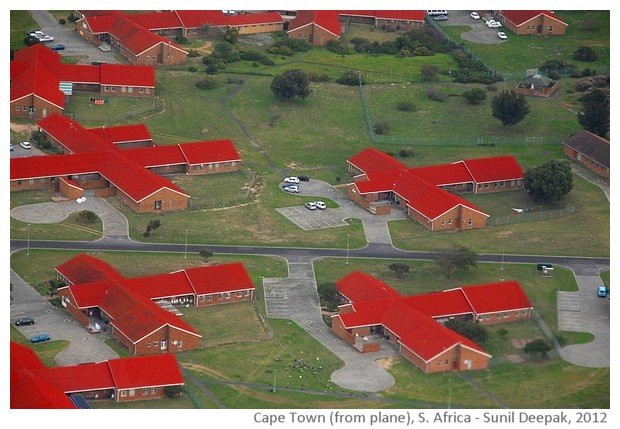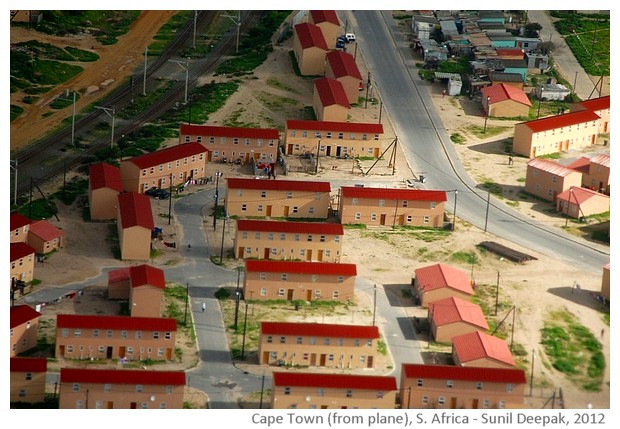 Cape Town, South Africa: As our plane descended towards the airport, below I could see colourful houses like those for the dolls.
केप टाउन, दक्षिण अफ्रीकाः जब हमारा जहाज़ हवाई अड्डे पर उतरने लगा तो नीचे रंग बिरंगे छोटे छोटे गुड़िया के घरों जैसे दिख रहे थे.
Città del Capo, Sud Africa: Quando il nostro aereo scendeva verso l'aeroporto, sotto si vedevano le case multicolori come quelle per le bambole.
***