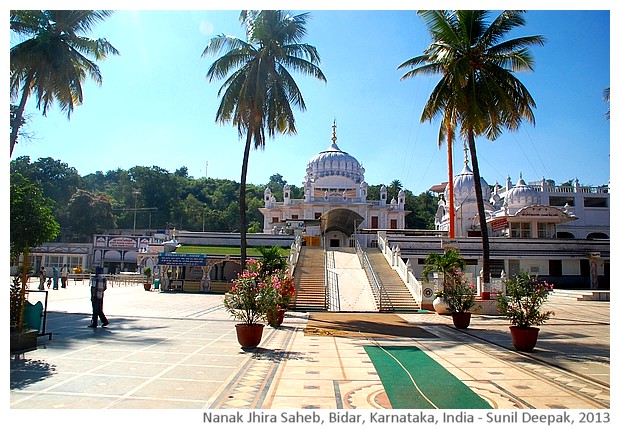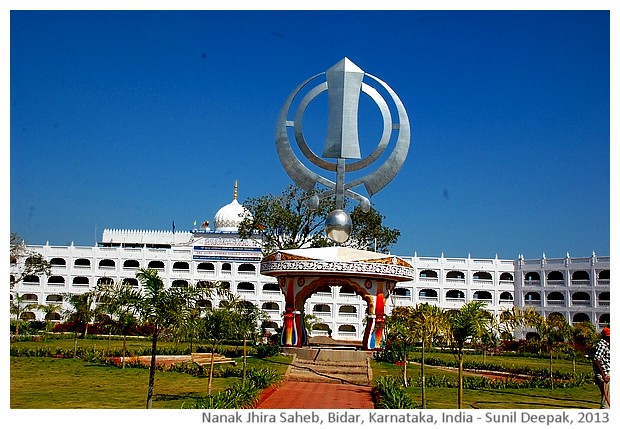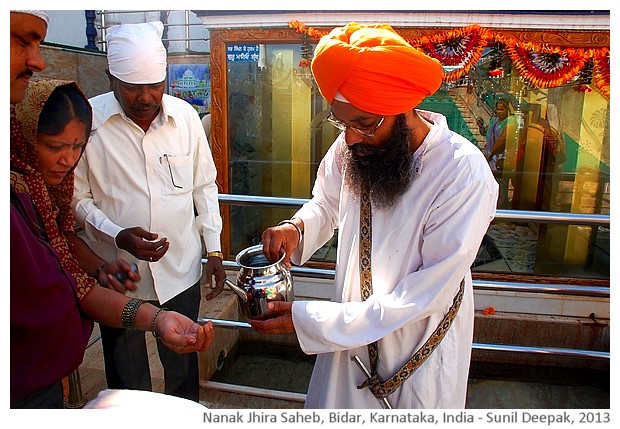 Bidar, India: "Nanak Jhira ji Saheb gurudwara" commemorates the journey by Sikh Guru Nanak and the discovery of a sweet water spring in this place. Whole of India shares beliefs like this with places that have stories about journey of a holy person, water springs and other elements of nature.
बिदर, भारतः झीरा जी साहब गुरुद्वारा सिख गुरु नानक की यात्रा और उस स्थान पर मीठे जल के झरने के मिलने की याद दिलाता है. सारे भारत में जगह जगह पर इसी तरह के विश्वास मिलते हैं जिनमें किसी महात्मा या गुरु की यात्रा, पवित्र जल और प्रकृति के तत्वों से जुड़ी कहानियाँ होती हैं.
Bidar, India: Il tempio sikh "Nanak Jhira ji Saheb" ricorda il viaggio di Guru Nanak e la scoperta di una fonte d'acqua dolce in questo luogo. Tutta l'India condivide credenze simili con dei posti che hanno storie del viaggio di una persona sacra, fonti d'acqua e altri elementi della natura.
***