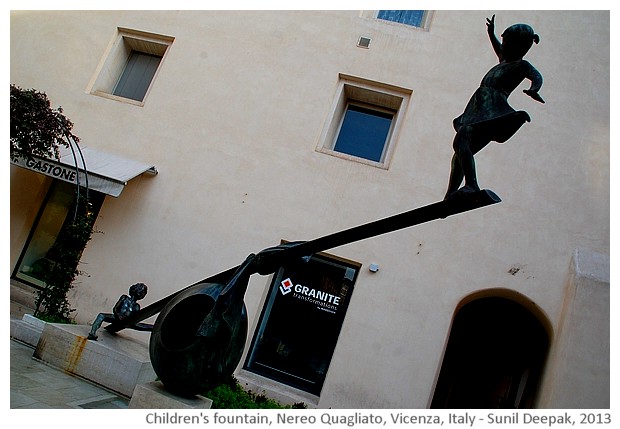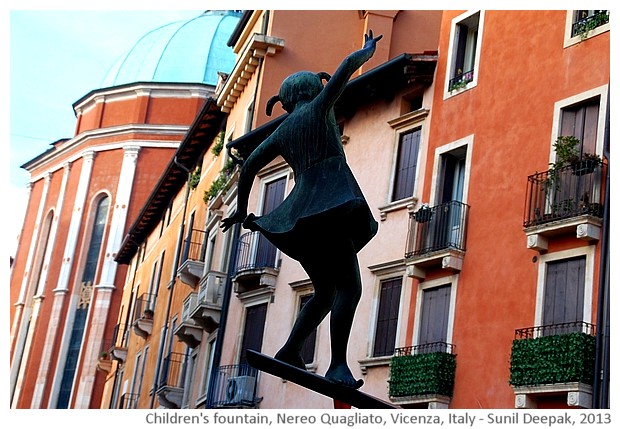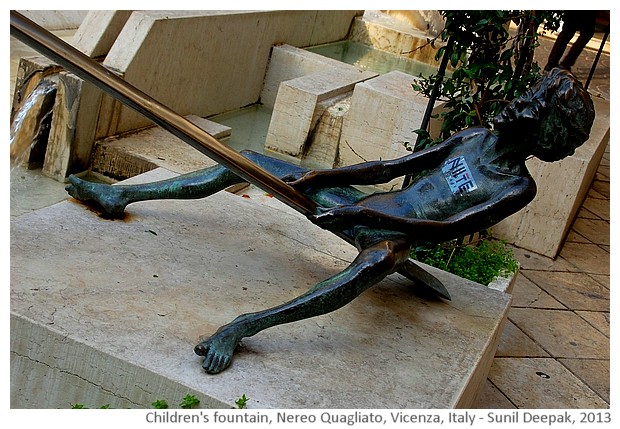 Vicenza, Italy: When I saw the sculpture "Children's fountain", I loved it. I thought that it had captured the playfulness of childhood and joy of life. Then I found that its artist, Nereo Quagliato, had committed suicide last year, and it made me feel sad.
विचेन्ज़ा, इटलीः शिल्पकला "बच्चों का फुव्वारा" को देखा तो बहुत अच्छी लगी. उसमें बचपन की नटखटता और जीवन का उत्साह दिखा. फ़िर मालूम चला कि इसे बनाने वाले इतालवी शिल्पकार नेरेओ क्वाल्यातो ने पिछले वर्ष आत्महत्या कर ली थी, तो मन उदास हो गया.
Vicenza, Italia: Quando ho visto la scultura "Fontana dei bimbi", mi è piaciuta molto. Pensavo che esprimeva molto bene la giocosità dell'infanzia e la gioia di vivere. Poi ho scoperto che il suo artista, Nereo Quagliato, si era suicidato l'anno scorso, e mi sentito molto triste.
***