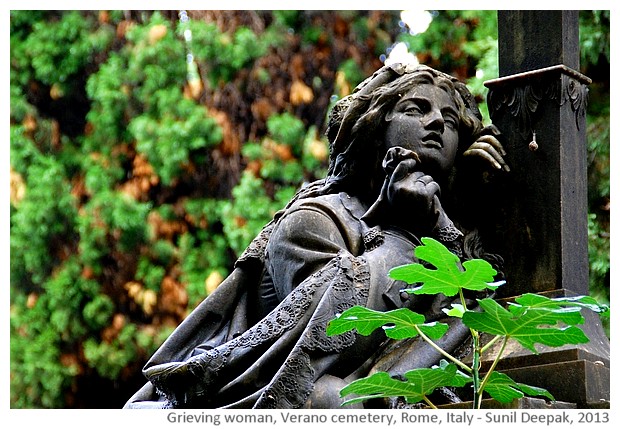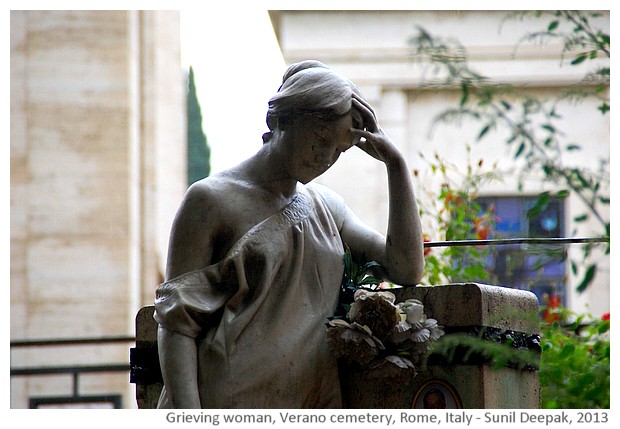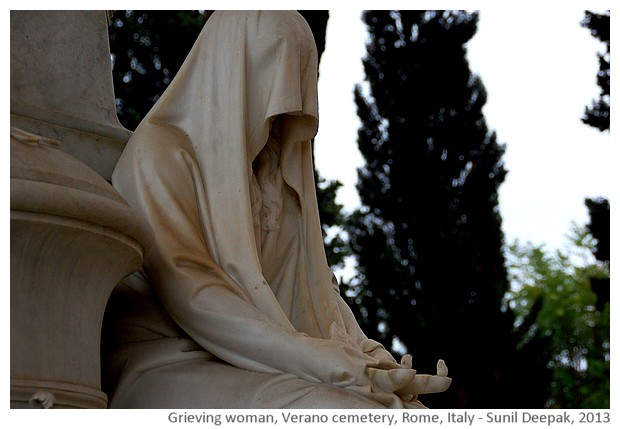 Rome, Italy: It is the skill of a sculptor that makes the stone express human emotions. As an example, today there are three sculptures of grieving women from Verano cemetery.
रोम, इटलीः यह तो शिल्पकार की दक्षता है कि पत्थर में भी भावनाएँ अभिव्यक्त कर देता है. उदाहरण के लिए वेरानो कब्रिस्तान से तीन शिल्पकलाएँ जिनका विषय है शोकमग्न नारी.
Roma, Italia: E' la capacità di uno scultore che riesce a esprimere le emozioni umane in una pietra. Come esempio, oggi vi presento tre sculture di donne in lutto dal cimitero di Verano.
***