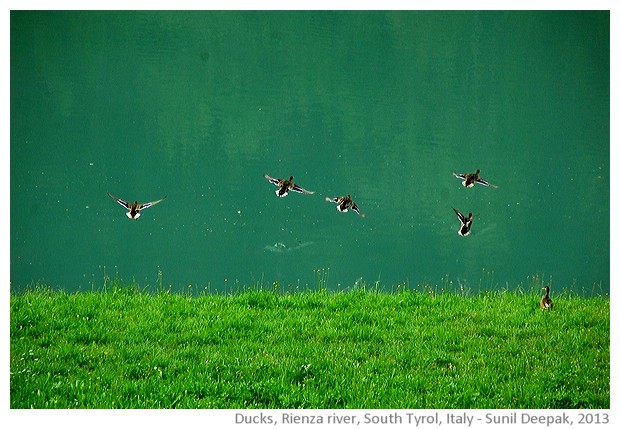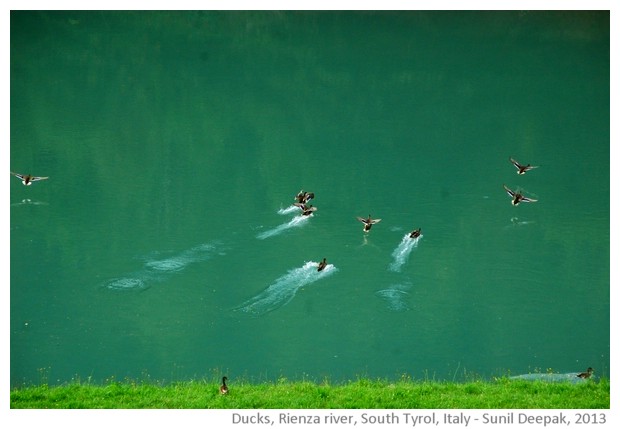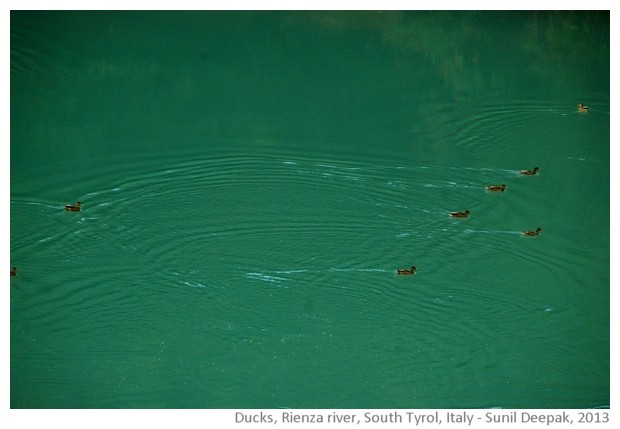 Valle Aurina, Italy: In the Aurina valley, river Rienza accompanies the main road. Surrounded by green foliage, even the river waters looked green. Today's images have some ducks from the Rienza river.
वाल्ले आउरीना, इटलीः आउरीना घाटी में रिइन्ज़ा नदी सड़क के साथ साथ चलती है. हरियाली से घिरी नदी का जल भी हरा दिखता था. आज की तस्वीरों में नदी की बतखें.
Valle Aurina: Nella valle, il fiume Rienza accompagna la strada principale. Circondato dal verde, anche le acque del fiume sembravano verdi. Le immagini di oggi hanno alcune anatre del fiume Rienza.
***