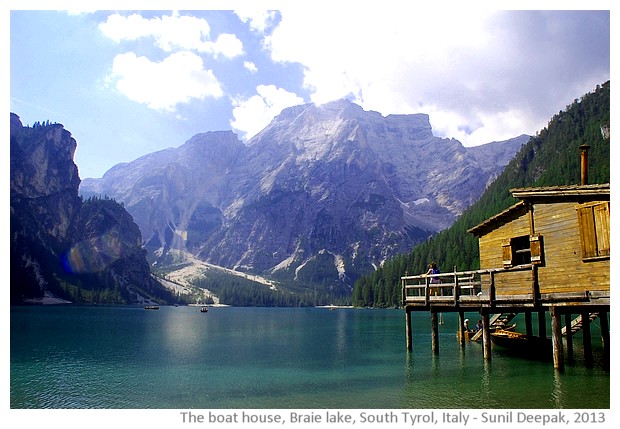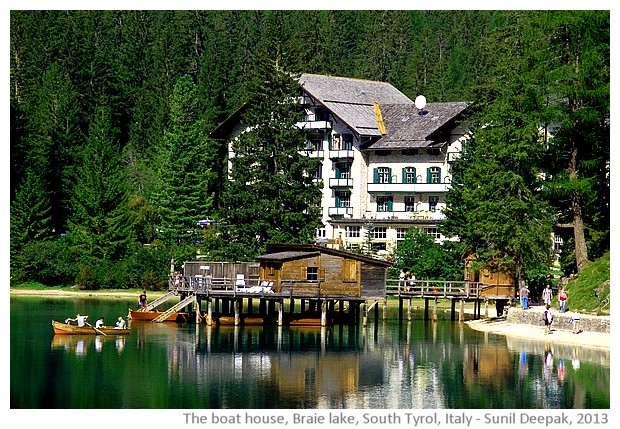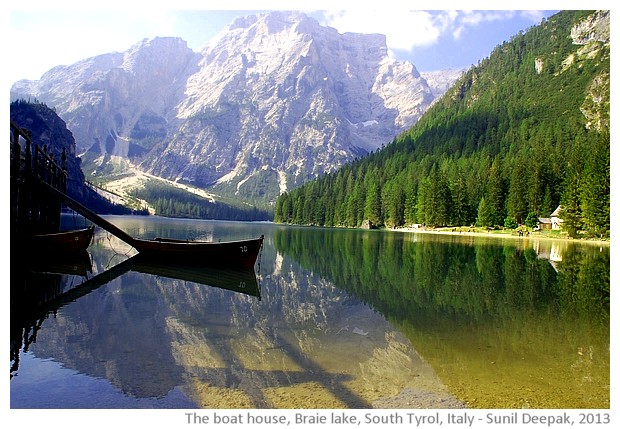 South Tyrol, Italy: The Braie lake is very beautiful and some time ago an Italian TV serial was shot here, thus it has become even more famous. Today's images have the boat house from the lake, which was used as the house of the hero, Terrence Hill, in the TV series.
दक्षिण टाइरोल, इटलीः ब्राइए की झील सुन्दर तो है ही, कुछ समय पहले यहाँ एक इतालवी टीवी सीरियल की शूटिंग भी हुई थी, शायद इस लिए कुछ अधिक प्रसिद्ध है. आज की तस्वीरों में झील का नौका घर, जिसे सीरियल में हीरो का घर दिखाया गया था.
Sud Tirolo, Italia: Il lago di Braie è molto bello e qui avevano girato anche un telefilm, per cui è diventato ancora più famoso. Le immagini di oggi hanno la casa delle barche sul lago, utilizzato nel telefilm come la casa del suo protagonista Terrence Hill.
***