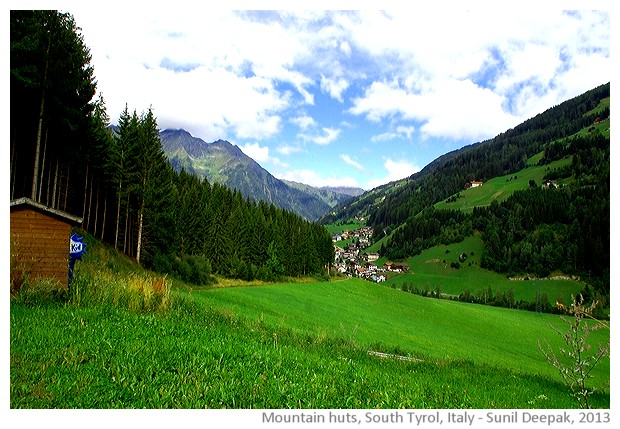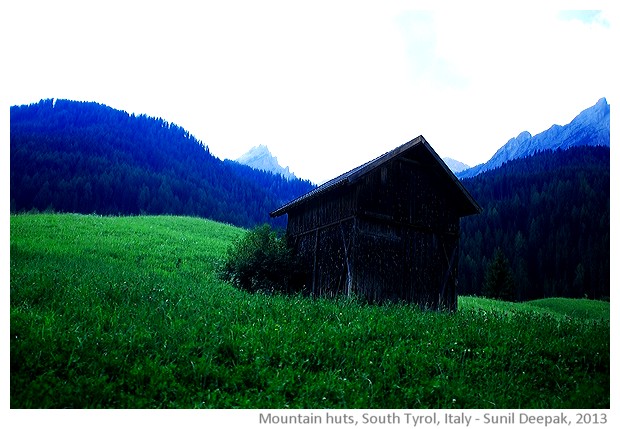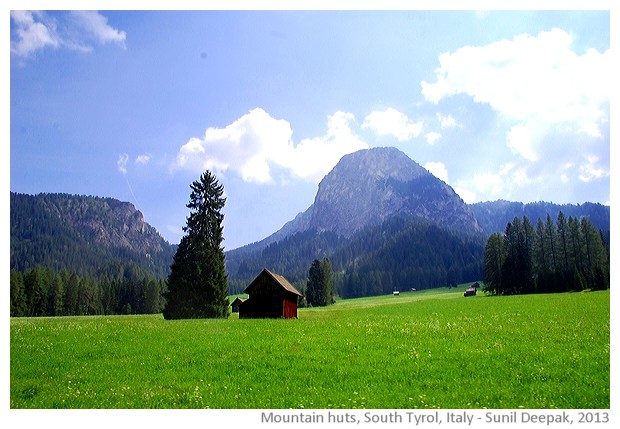 South Tyrol, Italy: Areas used as pasturelands for animals, often had small wooden huts where no one lived and were used mainly for storing wood and other things.
दक्षिण टाइरोल, इटलीः पहाड़ों में जहाँ पशुओं को चराने ले जाते हैं, वहाँ अक्सर लकड़ी के छोटे छोटे घर दिखते थे जिनमें कोई रहता नहीं था, उनका उपयोग अधिकतर लकड़ी व सामान रखने के लिए किया जाता है.
Sud Tirolo, Italia: Nelle aree dove pascolano gli animali, spesso vi erano piccole casette di legno dove non abitava nessuno, ed erano utilizzate per magazzinare legna e altre cose.
***