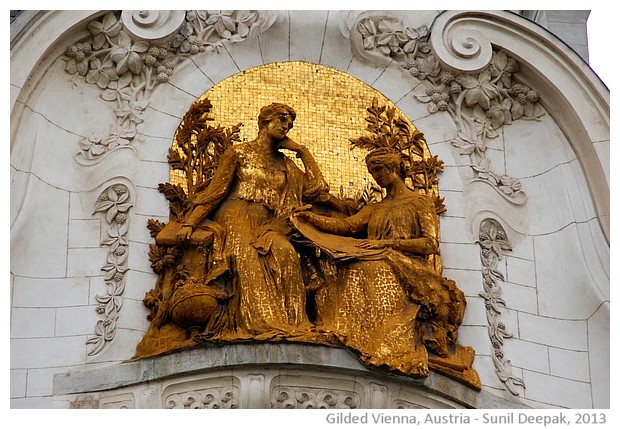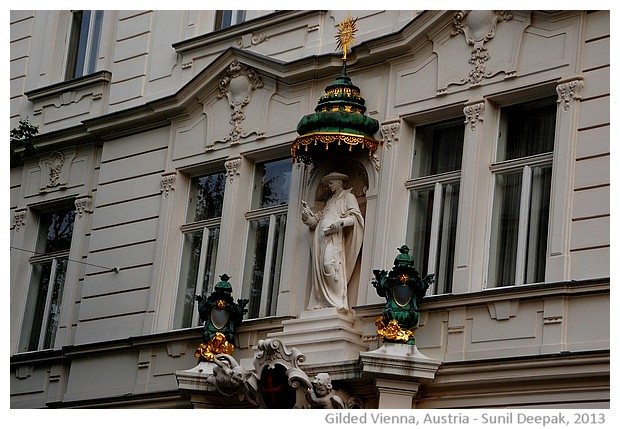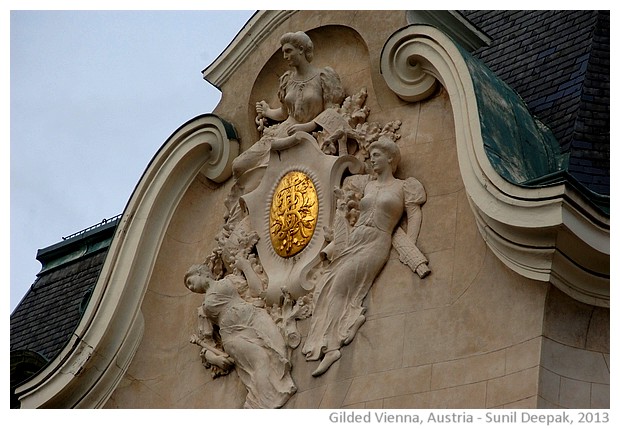 Vienna, Austria:"Gilding" or applying a thin layer of gold over objects, is an ancient art. In Amritsar in India, a Sikh temple is completely covered with gold. Today's images have some examples of this art from Vienna.
वियेना, ओस्ट्रियाः "गिल्डिन्ग" यानि वस्तुओं पर स्वर्ण की परत लगाने की कला बहुत पुरानी है. भारत में अमृतसर का पूरा गुरुद्वारा ही स्वर्ण की परत से ढका है. आज की तस्वीरों में वियेना से इसके कुछ उदाहरण.
Vienna, Austria: Applicare doratura sugli oggetti è un'arte antica. Il famoso tempio dei sikh nella città di Amritsar in India è completamente coperto di oro. Le immagini di oggi hanno alcuni esempi di questa arte da Vienna.
***