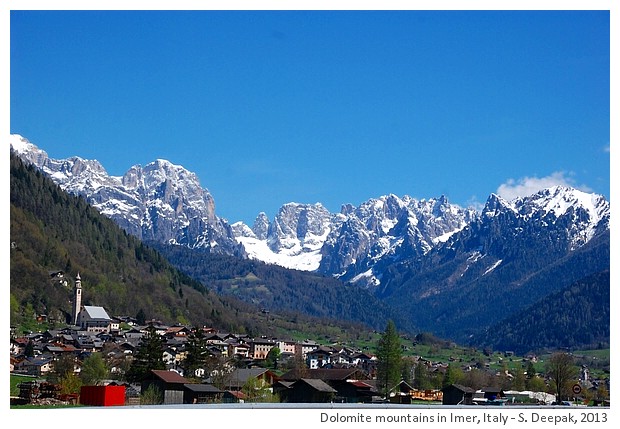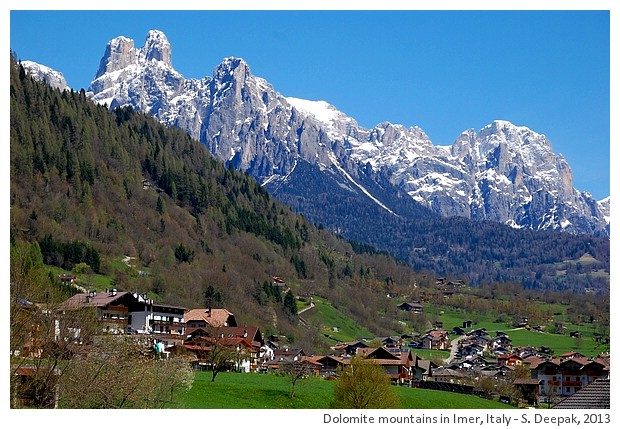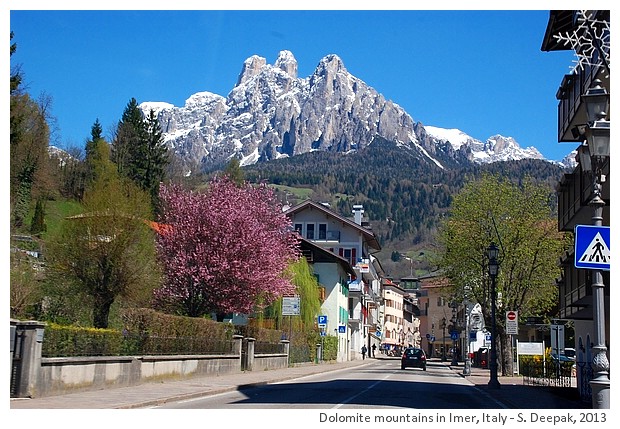 Imer, Italy: In Imer, we had our first glimpse of high dolomite mountains covered with snow. The mountains were still far away but they looked very imposing.
इमर, इटलीः ऊँचे बर्फ से ढके डोलोमाइट पहाड़ों की पहली झलक हमें इमर में मिली. पहाड़ अभी दूर थे पर उनकी भव्यता स्पष्ट थी.
Imer, Italia: A Imer, abbiamo avuto la prima visione delle grandi dolomiti coperti dalla neve. Le montagne erano ancora lontane, ma erano chiaramente imponenti.
***