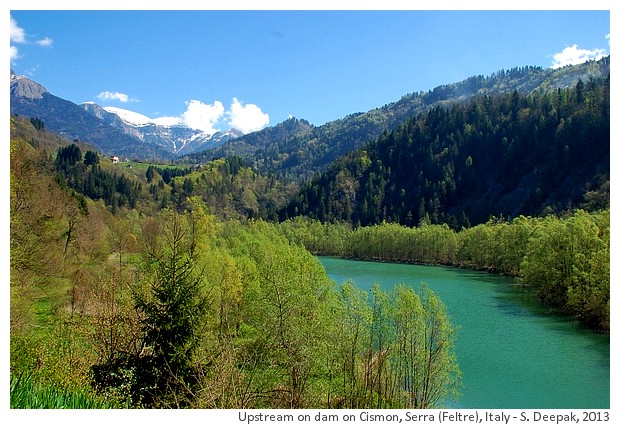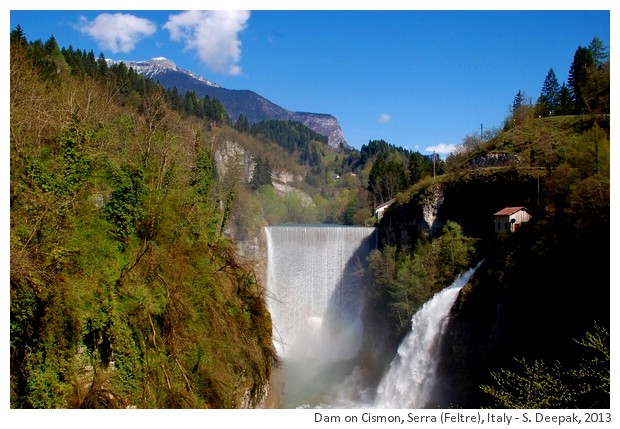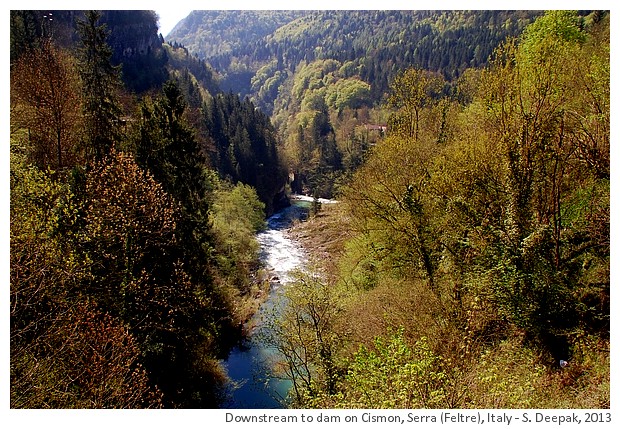 Serra (Feltre), Italy: The mountain part of Cismon river has many small dams. Upstream on the dam, with the blocked water, the river looks like a deep lake. Downstream to the dam, the river becomes the stream jumping and foaming on the stones.
सेर्रा, इटलीः चिज़मोन नदी के पहाड़ी हिस्से में जगह जगह छोटे बाँध बने हैं. बाँध के ऊपर वाले हिस्से में रुके हुए पानी से नदी गहरी झील जैसी लगती है, जबकि बाँध के बाद, वह पत्थरों पर उछलती, उफ़नती धारा बन जाती है.
Serra (Feltre), Italia: La parte montagnosa del fiume Cismon ha diverse piccole dighe. Sopra la diga, con la acqua bloccata, il fiume sembra un lago profondo. Sotto la diga, il fiume diventa una torrente che salta e schiuma sulle pietre.
***