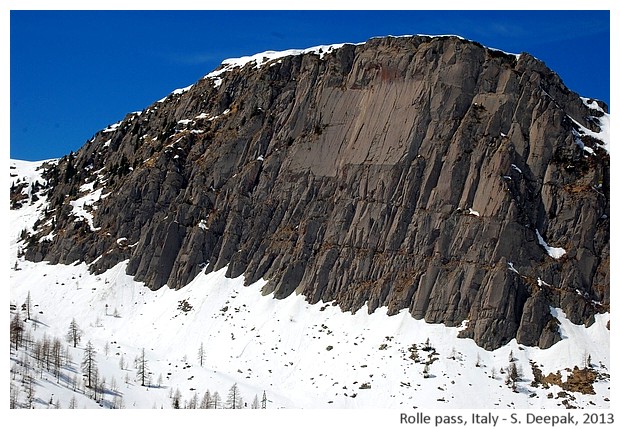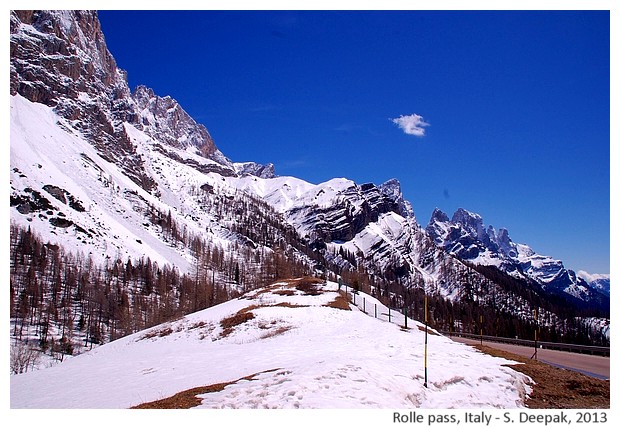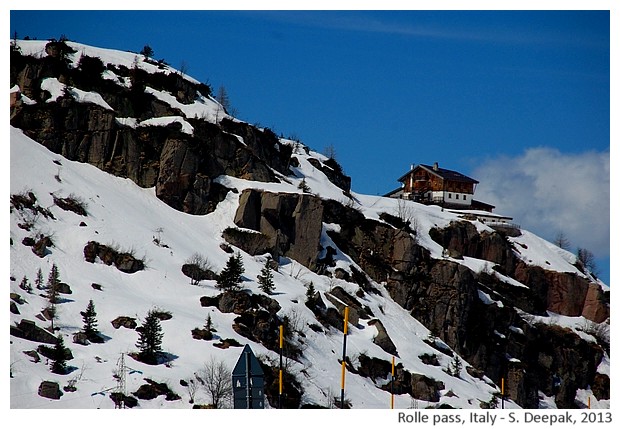 Rolle pass, Italy: The cities were left behind. The road kept on climbing up the mountain, going round and round. In the end when we reached the mountain pass, the highest point of the road, it was very thrilling.
रोल्ले, इटलीः शहर पीछे छूट गये, सड़क पर्वत के चक्कर काटती ऊपर बढ़ती रही. अन्त में जब सड़क के सबसे ऊँचे भाग में पहुँचे तो बहुत अच्छा लगा.
Passo Rolle, Italia: Abbiamo lasciato le città in dietro. La strada coninuava a salire, girando intorno alla montagna. Alla fine quando abbiamo raggiunto il passo, il punto più alto della strada, era una sensazione molto piacevole.
***