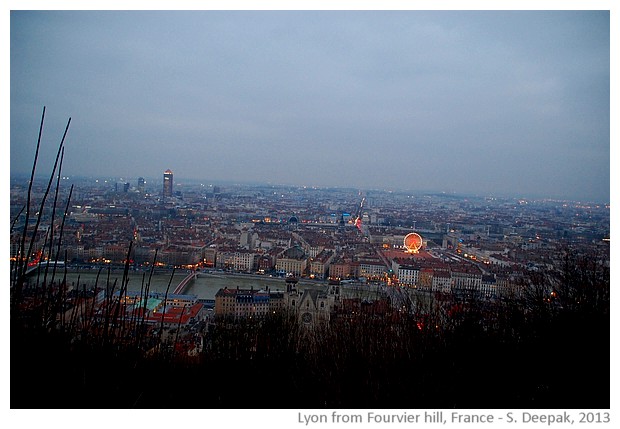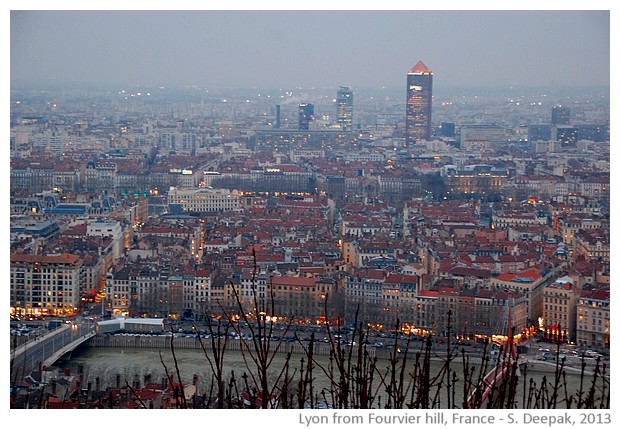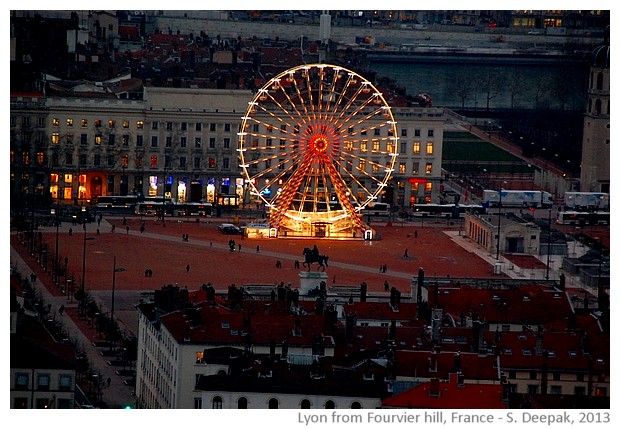 Lyon, France: If a city has a hill and there is a cool evening breeze, it is wonderful to stand there and watch the city lights down below. If the companion of your heart is with you, then it is even more beautiful. But if you are alone, it is the time when you miss your partner more. Today's images have the city of Lyon seen from the Fourvier hill.
लियों, फ्राँसः अगर शहर के पास कोई पहाड़ी हो तो शाम को जब ठँडी हवा हो तो वहाँ से नीचे शहर की रोशनियाँ देखना अच्छा लगता है. उस समय आप के दिल का साथी आप के साथ हो तो और भी अच्छा और अगर न हो, तो अपनी तन्हाई कितनी चुभती है! आज की तस्वीरों में लियों शहर की रोशनियाँ फूरवियेर की पहाड़ी से.
Lione, Francia: Se la città ha una collina e quando c'è una piacevole brezza serale, è meraviglioso stare là e guardare le luci della città sotto. Se il compagno del vostro cuore è con voi, è ancora più bello. Invece se siete da soli, è il momento che il compagno (la compagna) vi manca di più. Le immagini di oggi hanno la città di Lione vista dalla collina di Fourvier.
***