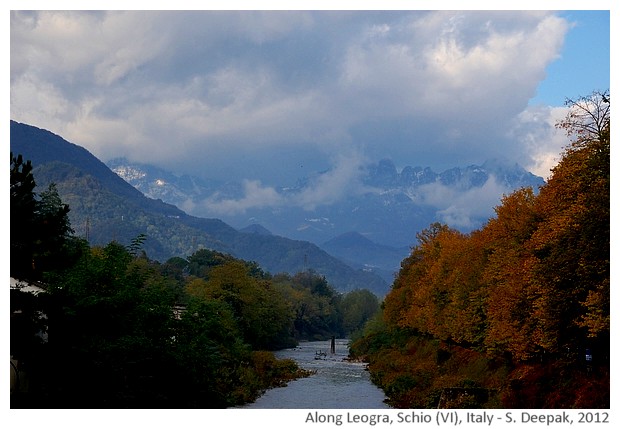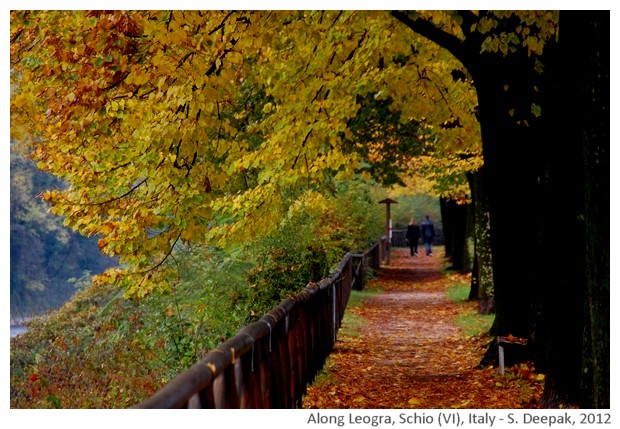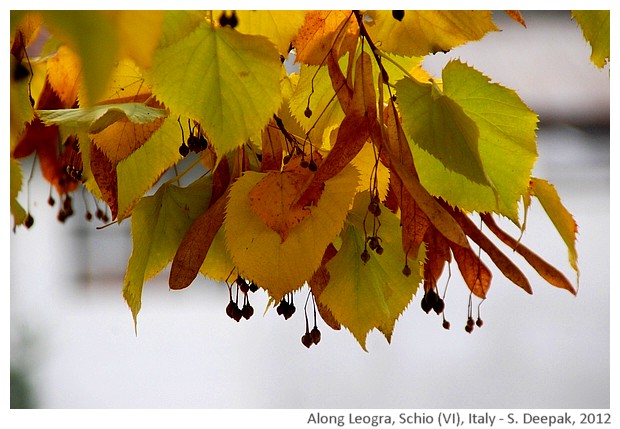 Schio, Italy: The house is close to the river. During holidays, I loved starting the day with early morning walks with the dog, and looking spellbound at the way the mountains, the river and the trees together created a harmonius whole.
स्कियो, इटलीः घर नदी के पास है. छुट्टियों में सुबह सुबह उठ कर कुत्ते को सैर कराने ले कर जाता तो मंत्रमुग्ध हो कर नदी, पहाड़ और पेड़ों के समन्वय को देखते हुए दिन की शुरुआत करना बहुत अच्छा लगता.
Schio, Italia: La casa è vicina al fiume. Durante le vacanze, amavo iniziare le giornate con una passeggiata insieme al cane per ammirare come le montagne, il fiume e gli alberi insieme creavano un'unica armonia.
***