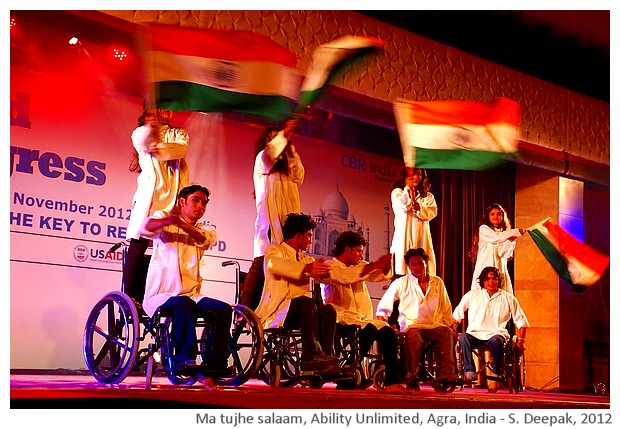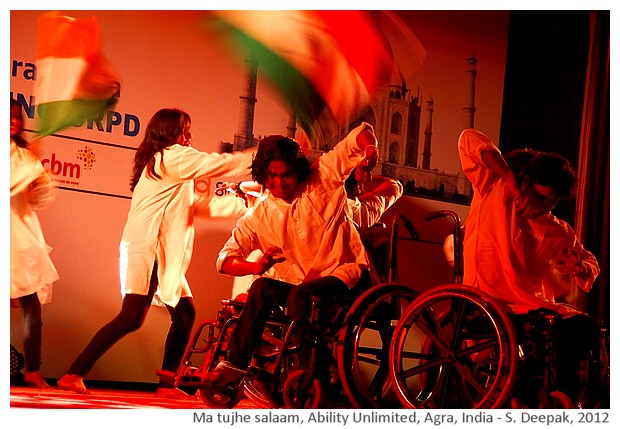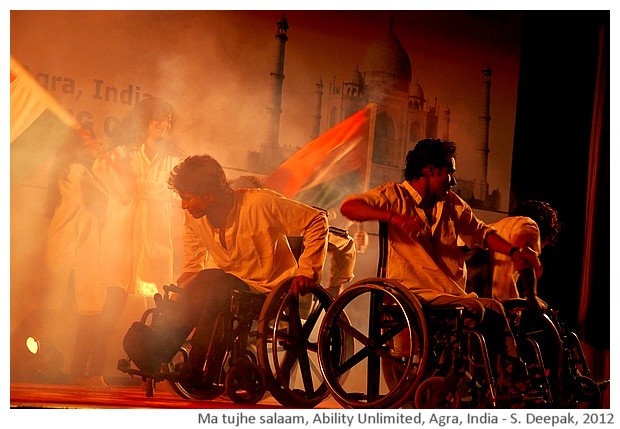 Agra, India: Most countries of the world speak of Fatherland, while in India we speak of Motherland. Today's images have disabled students of an organisation called Ability Unlimited doing a dance on Rahman's song Bandemataram (salutations to the mother).
आगरा, भारतः दुनिया के अधिकतर देश पितृभूमि की बात करते हैं जबकि भारत में उसे मातृभूमि कहते हैं. आज की तस्वीरों में रहमान के बन्देमातरम पर नृत्य करते एबिल्टि इन्डिया संस्था के विकलाँग छात्र.
Agra, India: In maggior parte dei paesi del mondo si parla di "Patria" mentre in India si dice "Terra della madre". Le immagini di oggi hanno gli studenti con disabilità dell'organizzazione Ability Unlimited che presentano una danza sulla canzone Bandemataram (Saluti alla madre) di Rahman.
***